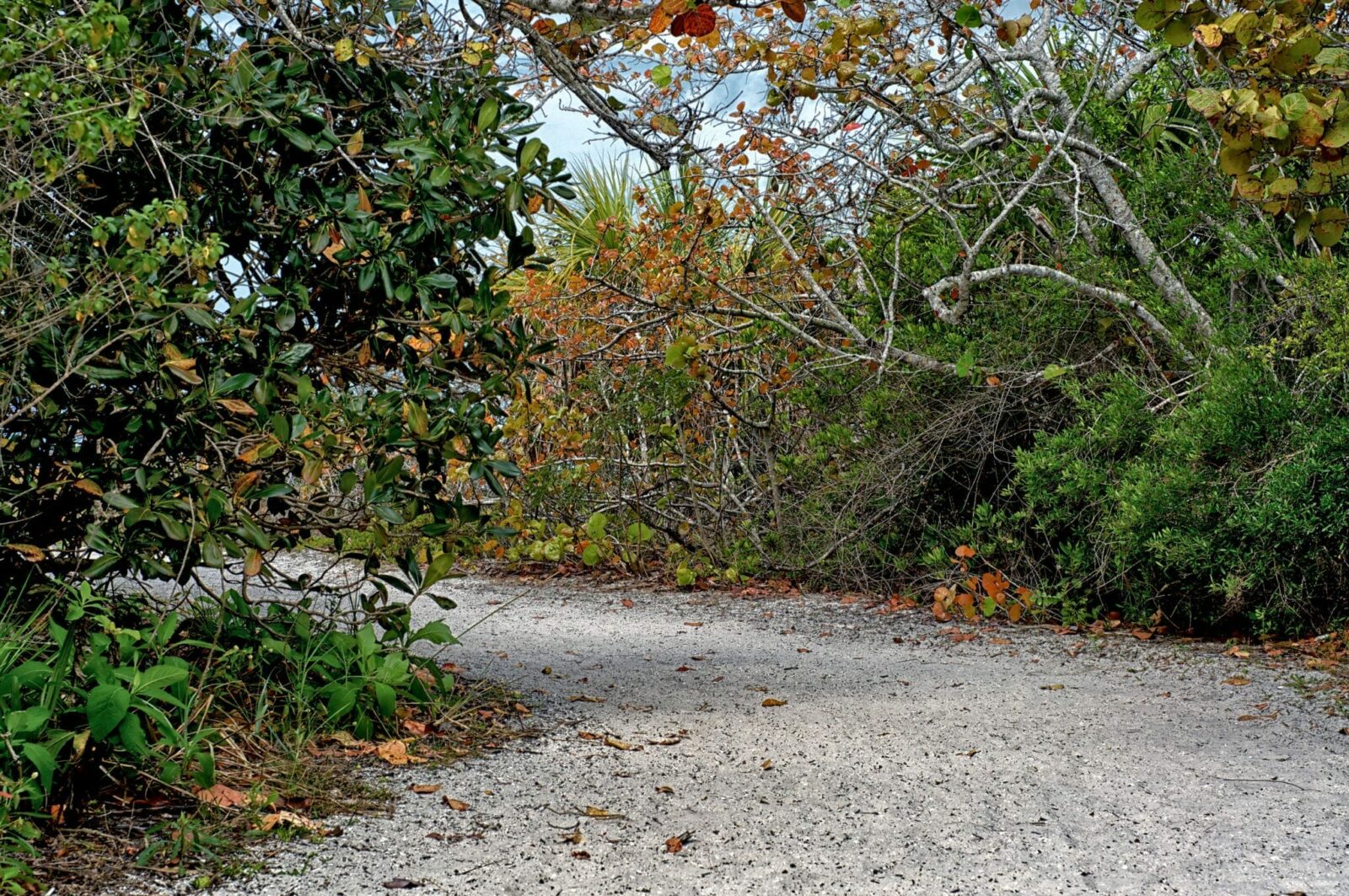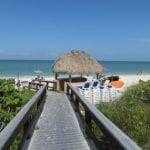 Southwest Florida is known for having some of the best beaches in the country. Soft sand. Clear water. Beautiful scenery. And of course, these beaches are accompanied by gorgeous weather year round. People flock from all over to spend time here on the sand and dip their toes into the Gulf. Bonita Springs is home to many blissful and beautiful beaches. For this month's spotlight, we'll focus on two particular beaches in this town: Bonita Beach and Barefoot Beach.
Bonita Beach
Bonita Beach is a picturesque, white sandy beach surrounded by beautiful beachfront homes, coconut palms and other tropical flora; this beautiful area lies between the Gulf of Mexico and Estero Bay.  This spot is open daily from 7 a.m. to dusk. People can access this beach through nine different points, and there is plenty of public parking.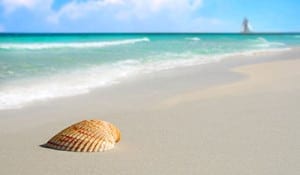 It's known to be very clean, great for collecting shells, and an ideal spot to view the sunset. The Park is on the northern tip; this park has restrooms, showers, picnic areas with grills, a playground, and a volleyball court. This park has been open to the public for more than 10 years. Parking here is $2 per hour. Access parking lots two through nine are free, but parking is limited. Acess point one is located beside Doc's Restaurant, and there is a charge to park there.
Barefoot Beach
Just a little south of Bonita is Barefoot Beach. This 8,200-foot beach has been named number two in America by Dr. Beach. It's Barefoot Beach Preserve County Park, which is filled with endless greenery of sable palms and sea grape trees. This area is home to the gopher tortoise and several different sea turtles that nest there.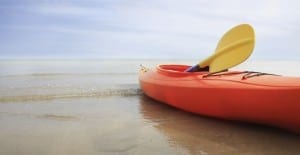 The preserve county park is 342 acres of land, and within this area people can enjoy a walk on a nature trail, have a picnic, kayak, go on a canoe tour, and more. Restrooms, showers, beach equipment rentals, and concessions are available at the beach. In a pavilion, park rangers conduct nature programs and lectures that discuss the flora and wildlife in the area. Access is through a residential community on Barefoot Beach road in Bonita Springs. It's open from 8 a.m. to sundown; the park has 401 parking spaces.
It can also be accessed on Bonita Beach Road off Lely Barefoot Boulevard; this access point has 96 parking spaces. There is an $8 entrance fee.
Learn More About Southwest Florida's Beaches
Who wouldn't enjoy a day on one of these beaches? Bonita Beach and Barefoot Beach are both gems in Bonita Springs; they are well known for their beauty and peaceful surroundings. Spending time on one on these beaches is a little slice of paradise.
These two beaches are just a sample of the great beaches in the Southwest Florida area. As local residents, Dave and Brenda of SageRealtor Group know all the best beach spots along the Gulf. To learn more about these two beaches or about finding a home near them, contact Dave and Brenda at 239-896-8549.