Southwest Florida Vacation Property FAQs

For some, the idea of owning a property far away from home is new and a bit daunting. But rest assured, it's business as usual in our neck of the woods and there are several options for keeping your property safe and secure while you're away.
If you are thinking about purchasing a vacation property, chances are you have these questions in mind:
• Who will take care of the home or condo while you're away?
• What does it cost?
• What other expenses should I expect?
Of course you want to protect your investment and so you will need someone who looks after your property and ensures that small problems don't become big ones. For example, if the air conditioner were to break down and go un-noticed for a long period of time, mold and mildew will creep in. There are a couple of options for protecting your investment.
Option A: Professional Home Watch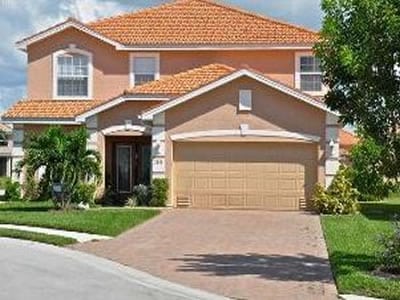 In our area, many property owners hire a Home Watch company to perform routine inspections. This is true whether the property is a single-family residence or a condo. First, let's look at the basic services a home watch firm typically offers:
• Check Security of all doors and windows
• Check for water intrusion
• Check security system
• Monitor A/C and humidistat
• Check smoke detectors
• Inspect circuit breaker for tripped breakers
• Check and run all appliances and plumbing
• Check automatic sprinklers
• Check ice maker for on/off production
• Check for pests/insect intrusion
• Check lanai and screens
• Verify pool, pest, and lawn service consistency and quality
• Immediate reporting of any abnormalities found
Additional services that might be offered or required are:
• Start and run vehicle(s) and boat(s)
• Guest or tenant check-in/check-out
• Meet and provide access for service people and deliveries
• Arrange cleaning services (prior to your arrival, for instance)
• Storm preparation and inspection
• Airport transfers
• Pre-arrival shopping and errands (concierge-like services)
• Handyman jobs
Routine inspections are usually once per week and you should receive regular correspondence from the service company detailing what was inspected and if any action is needed to prevent or address issues. Most often, the report is "all A-OK," giving you peace of mind that nothing is amiss.
Depending on the location and size of the property and the frequency of service, fees range about $60 to $100 per month. If yours is a home, you will also need separate services for lawn care (about $90/month) and pool care (about $80/month). If yours is a condo, the association fee covers all exterior maintenance, including lawn care.
The Home Watch option is ideal for vacation property owners who are not renting their property, or for those who are renting, but are managing the rentals themselves (through a vacation rental web site, for example).
Option B: Professional Leasing Firm
For those planning to seasonally rent the property, and for those who want soup-to-nuts service, a property leasing firm can help. Along with the services of a home watch company, the leasing firm markets your property, handles tenant applications and payments, checks tenants in/out, arranges end-cleaning, pays expenses out of your escrow account, provides monthly reports, and supervises repairs. Expect to pay 10-20% of gross rent for a full-service property management firm. Note that not all property management firms offer routine inspections, so a separate home watch service may still be needed.
When to Hire Property Management
Most of our clients start the selection process after there is an accepted contract because the service firms usually operate in specific geographic areas. And some limit the types of properties they service (condos only or homes only) or the types of rentals (annual only or seasonal only). So it's not necessary to start shopping for a service until you know the type of property, its location, and the specifics on what you'll want them to do for you. Otherwise, you likely will spend a lot of time interviewing companies that are not right for the property.