Living the Dream (Again)…
Building the Cape Coral Waterfront Dream Home
We have had the pleasure and honor to work with dozens of clients over the years as they set their sights on making their dreams come true, whether it be buying an existing home or finding that perfect lot for the new home construction of their visions. Often a lifelong dream and the culmination of years of plotting, planning and saving; just being a part of the client's process watching and working to have it all come together is the most rewarding part of our professional life. This case study is a remarkable story in that our long-term clients, B and K, built their Cape Coral dream home not once, but twice. A few days from now, B and K will be moving into their dream home for the second time.
The First New Home Construction Project – Mission Accomplished
We met B and K 6 years ago when they came to Cape Coral in search of waterfront wonderland. The home was to be a seasonal residence to enjoy Florida sunshine and an escape from the cold northern Ohio winters. Their focus was on quick access to the Gulf of Mexico so B would spend much of his time fishing. Design-wise, K wanted an open floor plan and an expansive lanai and pool area for entertaining friends from "up north."   After viewing dozens of existing homes, it became apparent that the only way they were going to check all their dream-home boxes would be to build new.   And so we did a course correction, revising the strategy to be that of finding a great Direct Access parcel for the new home construction. We walked dozens of Sailboat access lots and finally settled on a lot in the Unit 64 established boating community in Southwest Cape Coral.   The lot location met their boating and fishing criteria: no fixed bridges and less than 20 minutes to the river. After the purchase contract was submitted and negotiations finalized, the lot was procured and B and K were ready for the next step: getting design and cost proposals from local builders.   And so with B and K, we met with area builders, diving deep into specifications, materials, and upgrade options and floor plans. After much compare/contrast, a builder was selected, the contract negotiated and soon after permitting, ground was broken for their Cape Coral dream home.   The end result was a gorgeous, 2000 sq ft, open plan, 3 bedrooms 2 baths, a 3 car garage, tile roof, paver drive and a pool all wrapped up in a package anyone would be proud of.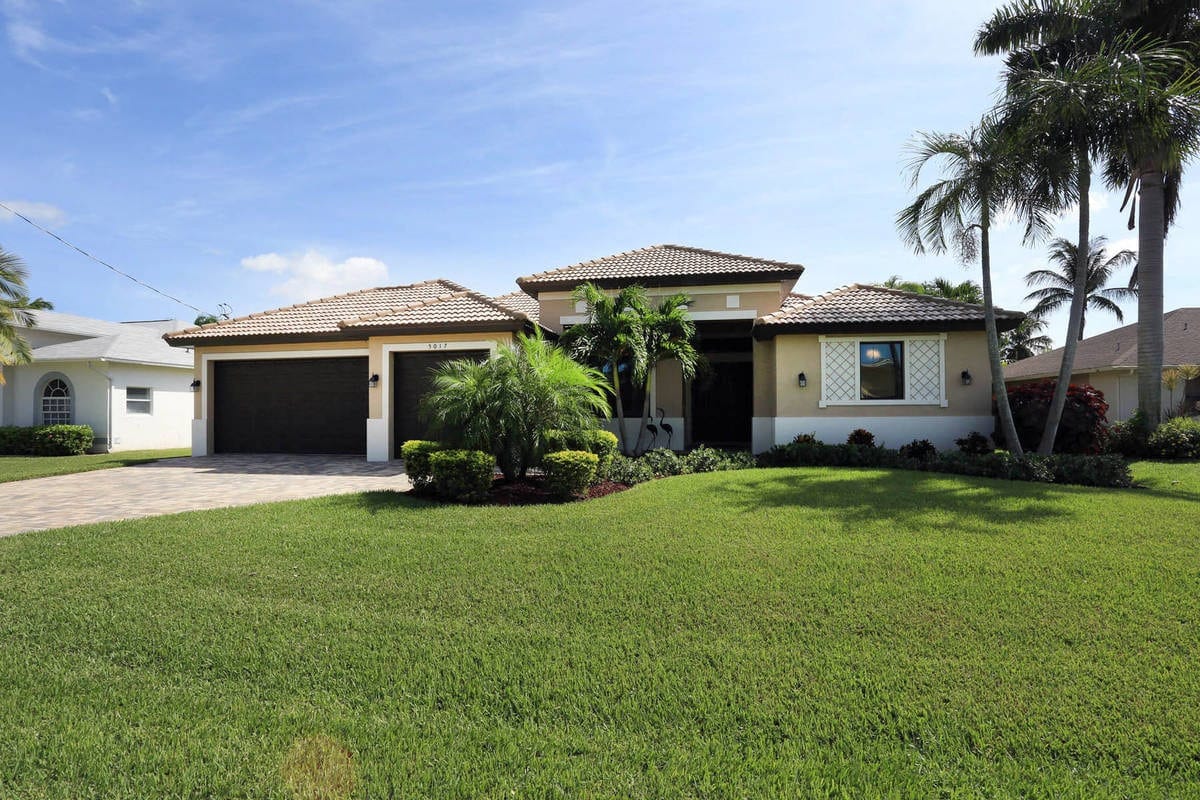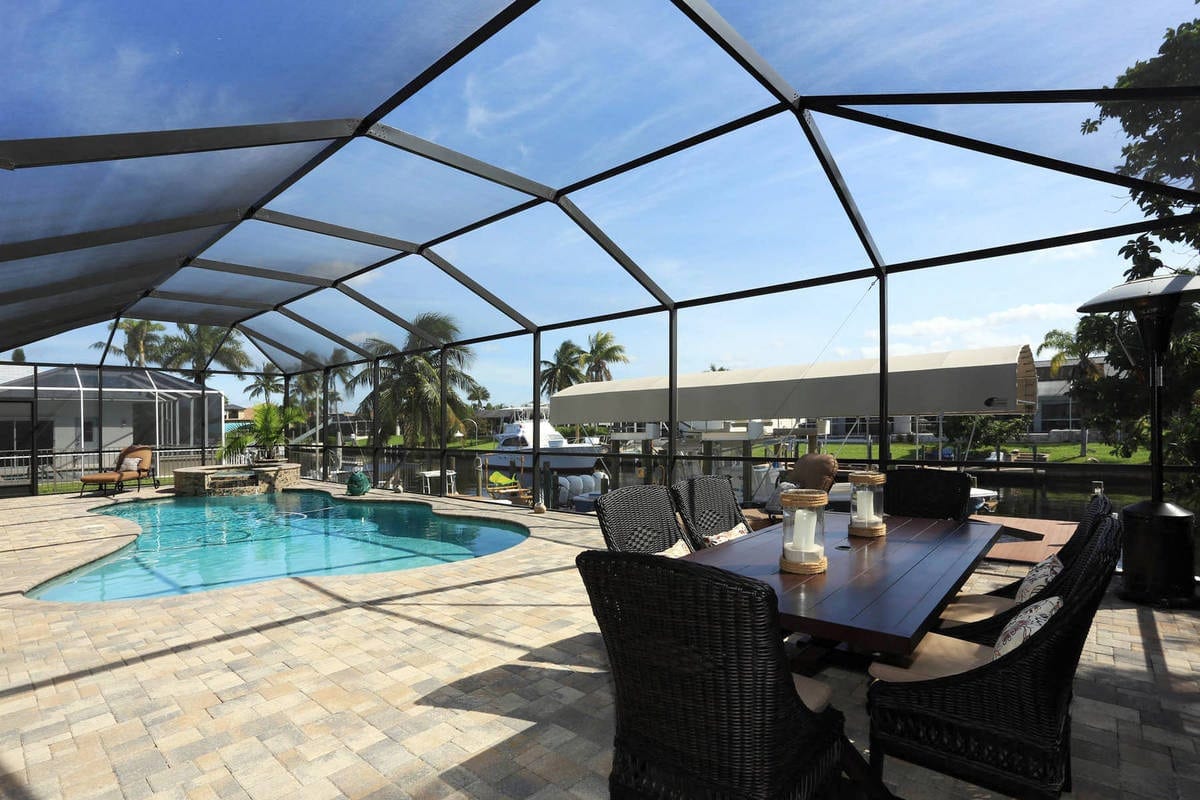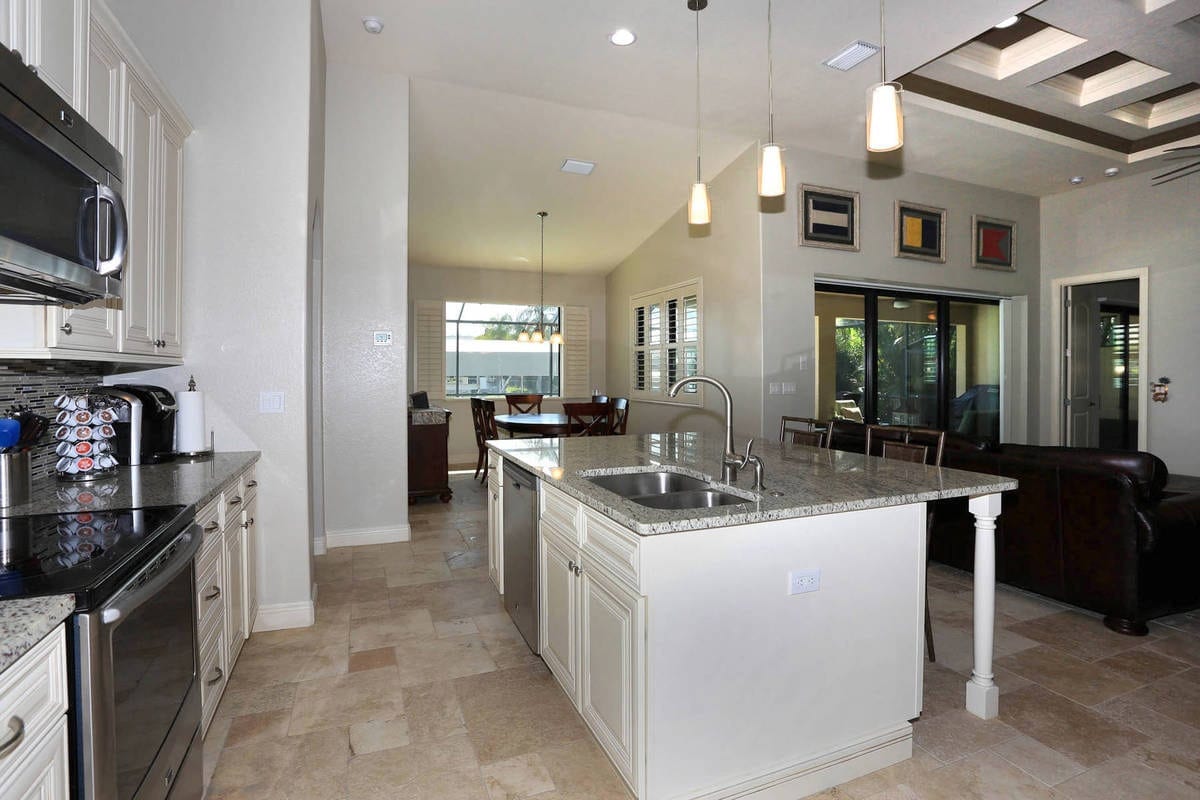 Wait, What? What's Not to Like?
There was soon a big problem… they loved the area, loved the lifestyle, loved the weather, loved the fishing and decided to make Cape Coral their home year round, instead of just winter months. The problem? They wanted more seawall space for the boats (we nicknamed it the "fleet"), better interior design for two work-from-home professionals, a shorter cruise to the Gulf (as in "none"), and an outdoor kitchen. B is a SERIO fisher dude (offshore night fishing? Who does that? B does, regularly). 20 minutes to the Gulf to him is an eternity. For most others, it's a pleasant sight-seeing cruise and then off to the Gulf. So, after a few short years in their new home, it was time to upgrade.
Location, Location, Location
The Clients wanted to remain in the same area of their existing home. They had cruised the 20 minutes down the main canal dozens of times and had always enjoyed the cruise. Yet they wanted to be closer to the river and wanted a big water view minutes to the river and, again, no bridges. Additionally they wanted to be on a main canal with plenty of boat activity to watch from their Tikki hut on the dock or from the pool with a cold one in hand. The canal systems are very social; if you are on a key artery of the canal system you will get lots of exercise waving to the boats as they pass by. B is an avid fisherman and as such has the appropriate toys: a 41 foot center console (Regulator) with 4 outboards is the queen of the fleet, for short trips K's 22 ft center console comes in handy and is a bit easier on the fuel. K's kayak rounds out the fleet.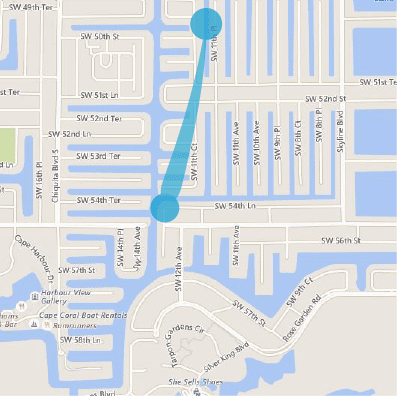 Deja Vu
In a way, this time we started the search the same way as the first. Going in, B and K had the expectation they could find an existing vacant residential lot that met their wish list (deja vu first time around: looking for that perfect existing home). We began the search focusing on oversized lots, ideally with 120' or more of seawall. And once again, we walked lots, compared prices and features (lot size, shape), and interviewed builders for the design and construction of their second (replacement) dream home.
The majority of waterfront lots in Cape Coral have 80 feet of water frontage (a standard lot is 80 wide by 125 deep). As B and K already knew, 80 feet of seawall and dockage wouldn't provide a) room for the fleet and b) room for a view if their boats could not be tucked off to the side.
An Unconventional Land Search
Meanwhile, on a dual track we started researching "tear downs" knowing it was unlikely that an existing lot would satisfy B and K (unless something new came on the market which we were ready to jump on, and we knew would many other buyers).   A tear down is typically an existing older home that does not have the "bones" or footprint to warrant a hefty upgrade. Its highest and best use is to return it to a vacant parcel – tearing down the structure to the topsoil and prepping the site for a larger, more structurally sound home using current building codes, materials that meet current codes (such as impact glass), and using contemporary design features and interior finishes.   When B and K starting looking 6 years ago, the market was dramatically different. There were many single family homes on the market, and more importantly, plenty of waterfront residential lots to choose from. By 2016, the market had changed considerably. New home construction had been going on all over Southwest Cape Coral for several years, and buyers (many of them our clients) and builders were snatching up the best Direct Access lots. Those with market knowledge knew there was an inventory shortage of A+ residential land on the horizon.   By now the reader will have guessed correctly that B and K purchased a tear down, on the main canal, minutes to the river, and with 180' of seawall. The L shaped seawall provides room for the fleet on the north side of the home, while preserving unobstructed sunset views and boat-watching on the Western side.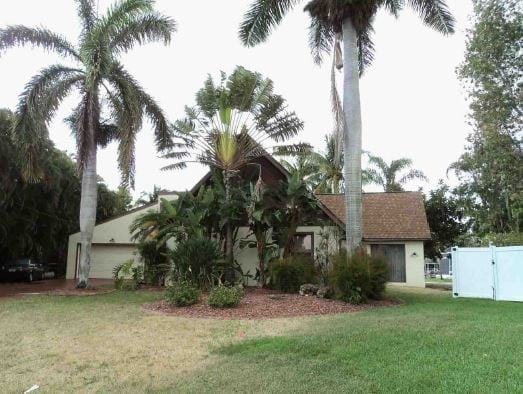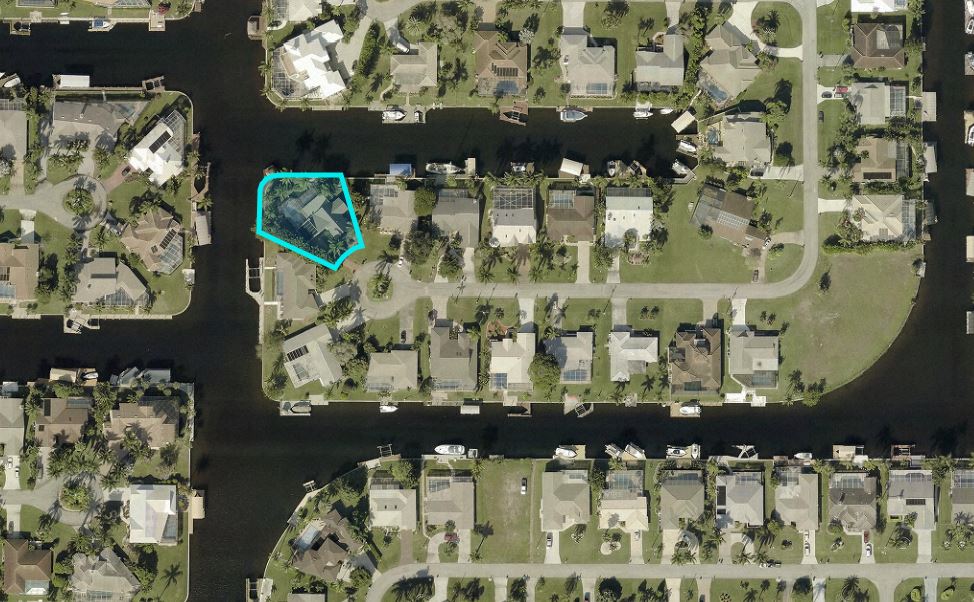 A new home construction project is like working a blank canvas: add color, texture and interesting architectural finishes such as wood-lined tray ceilings. Notice how this home was designed to blend the outside lanai and the inside living spaces together with pocketing sliding doors and 90 degree glass doors that disappear into the walls. The colors and materials provide a seamless indoor/outdoor lifestyle.   Nearly all of our clients that have purchased vacant land (or tear downs) to build new homes incorporate what are now considered standard design features for the lanai area of the home: end to end decking and screen enclosure, vanishing edge pool and spa, and an outdoor kitchen. Hop off the boat, jump in the pool, and grill that fresh catch.   The chosen builder for the new home construction had a unique floor plan and the ability to customize the footprint to fit the pie-shaped lot.   The floor plan, for example, had a key feature for K, who works from home when not traveling: a light and bright home office overlooking the pool and water to make work a delight.   B wanted an office where he could make his calls while not disturbing K and to serve the dual purpose to storing his fishing gear, all just few steps to his fleet via a "secret" side door as he likes to call it. B's office makes it easy to slip out quietly while K is working or on the phone with her clients, and it has a separate shower to wash away the salt spray and fish guts when he returns from offshore hauls.   Such adaptations of design features are common, but it's also common to use an existing design as-is. Builders are always revising their designs to incorporate lifestyle features as the market dictates. Chances are, today's selection of spec or new home construction options are more than adequate for new construction shoppers.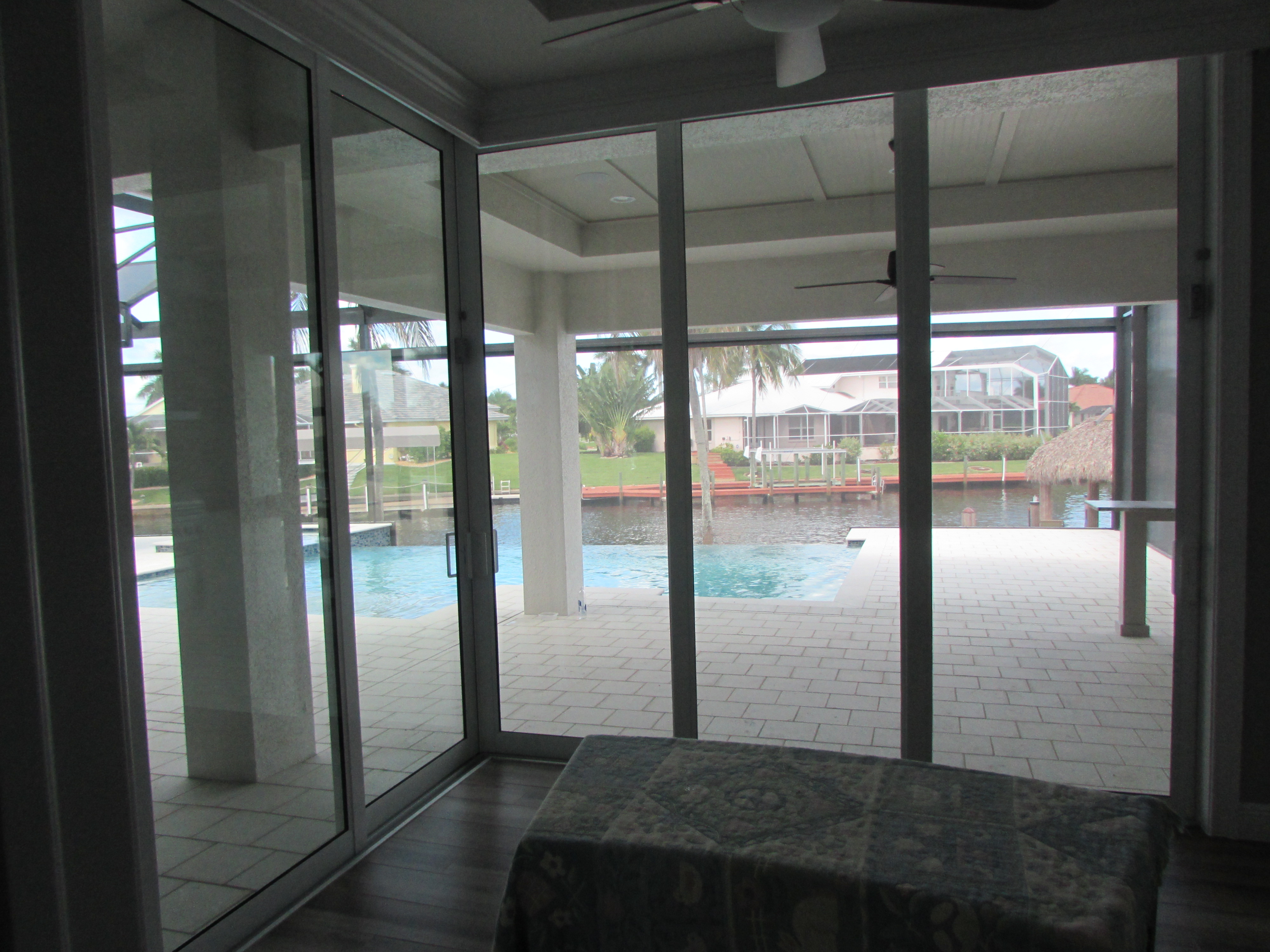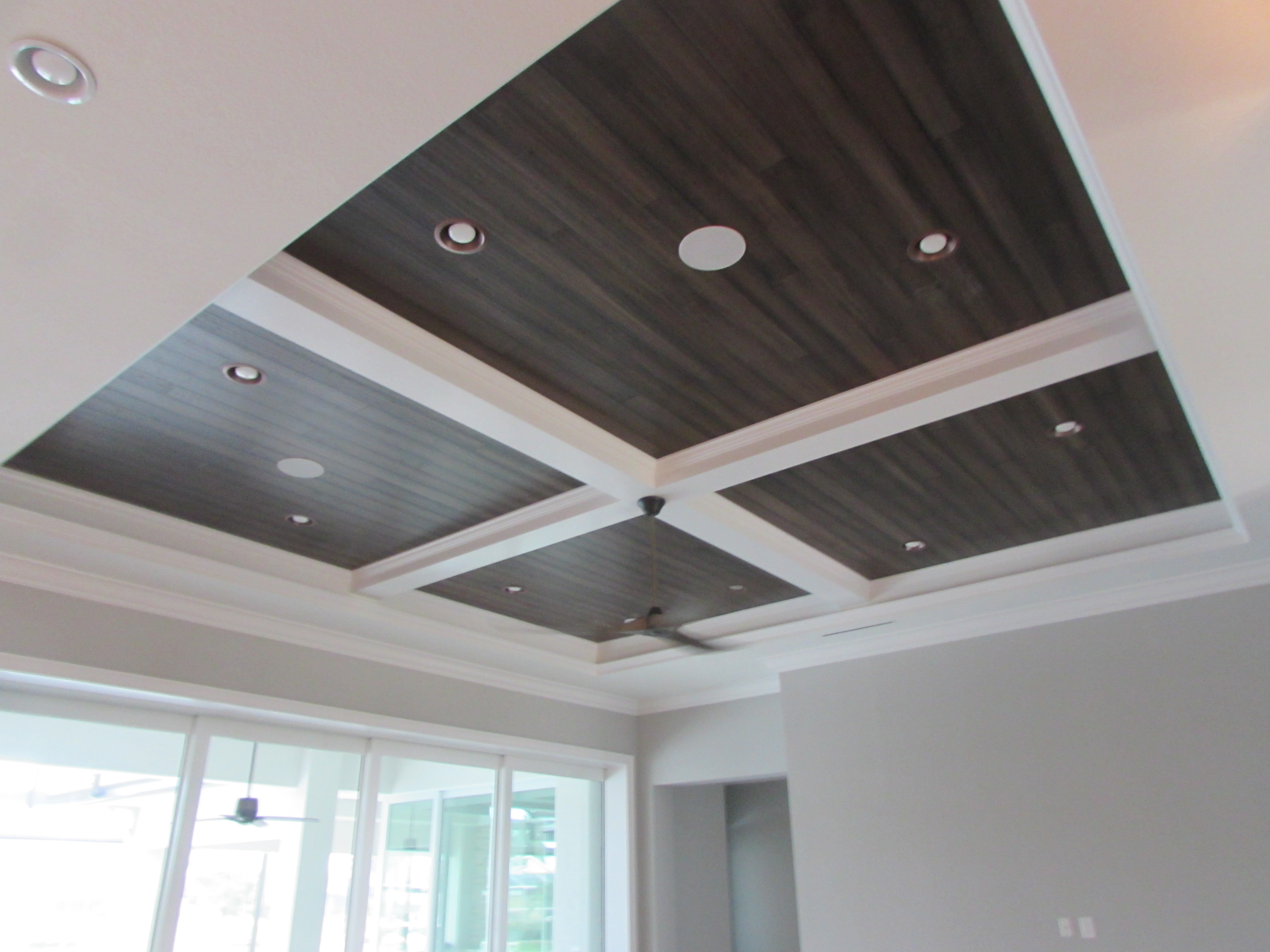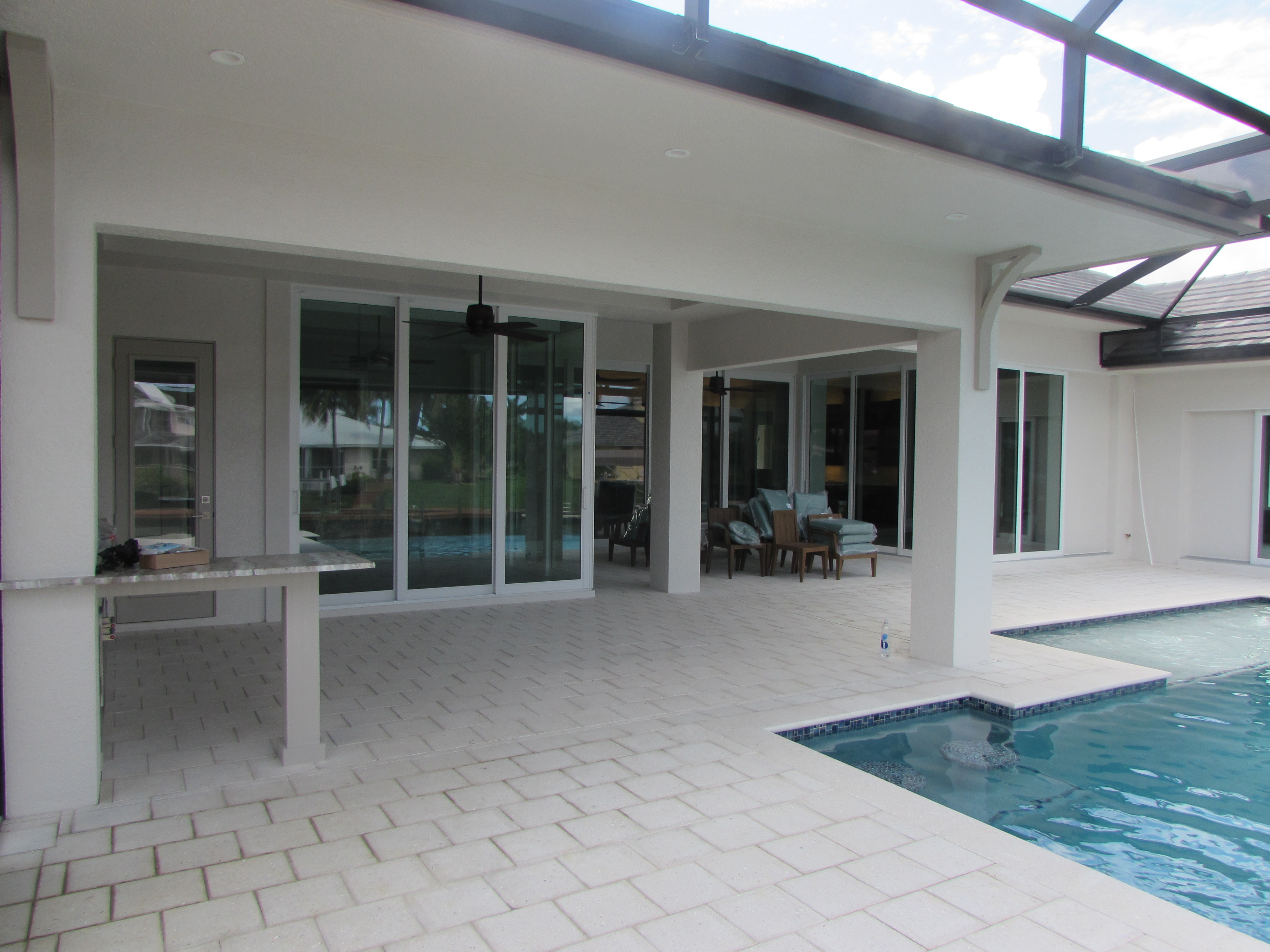 Don't Let the New Construction Process Frighten You
At first, some people find the new home construction process a bit intimidating. For example, there are so many builders to choose from, how do you know you are choosing a new home construction builder that builds a quality product, meets city and state codes, is financially stable, and can finish the home in a reasonable time? That's where we come in as your dedicated consultants, just for starters.   Our role is from the early shopping stages through completed construction. We:
Work with you to find and purchase the ideal community and parcel of land
Introduce you to reputable builders that construct the type of home you are considering
Serve as "translators" for you regarding building jargon, constructions materials and options, building codes, permitting processes and more
Facilitate design and pricing sessions with the chosen builder (What are standard options? What are upgrades? What is included in the pool package? How about landscaping?)
Facilitate Home Owners Association introductions and Architectural Review Board preparation (if applicable for the community you have chosen)
Facilitate the contract and specification stages (materials, add-ons, draws, schedules, and so on)
Follow construction progress and permitting stages with on-site visits
Many of our clients are building new homes in Southwest Florida but live in remote areas, as far north as northern Ontario for several of our clients. We are the eyes and ears for you whether you are here in town or thousands of miles away.
New Home Construction Consultants
From smaller seasonal homes in gated, amenity-rich communities with resort style pools, health spas, and championship golf… to one-off custom designs, to an entirely custom design and build project, we offer the experience of many builds over the years.   As real estate pros and new build consultants, we help our clients implement a new home construction project that checks all the dream-home boxes.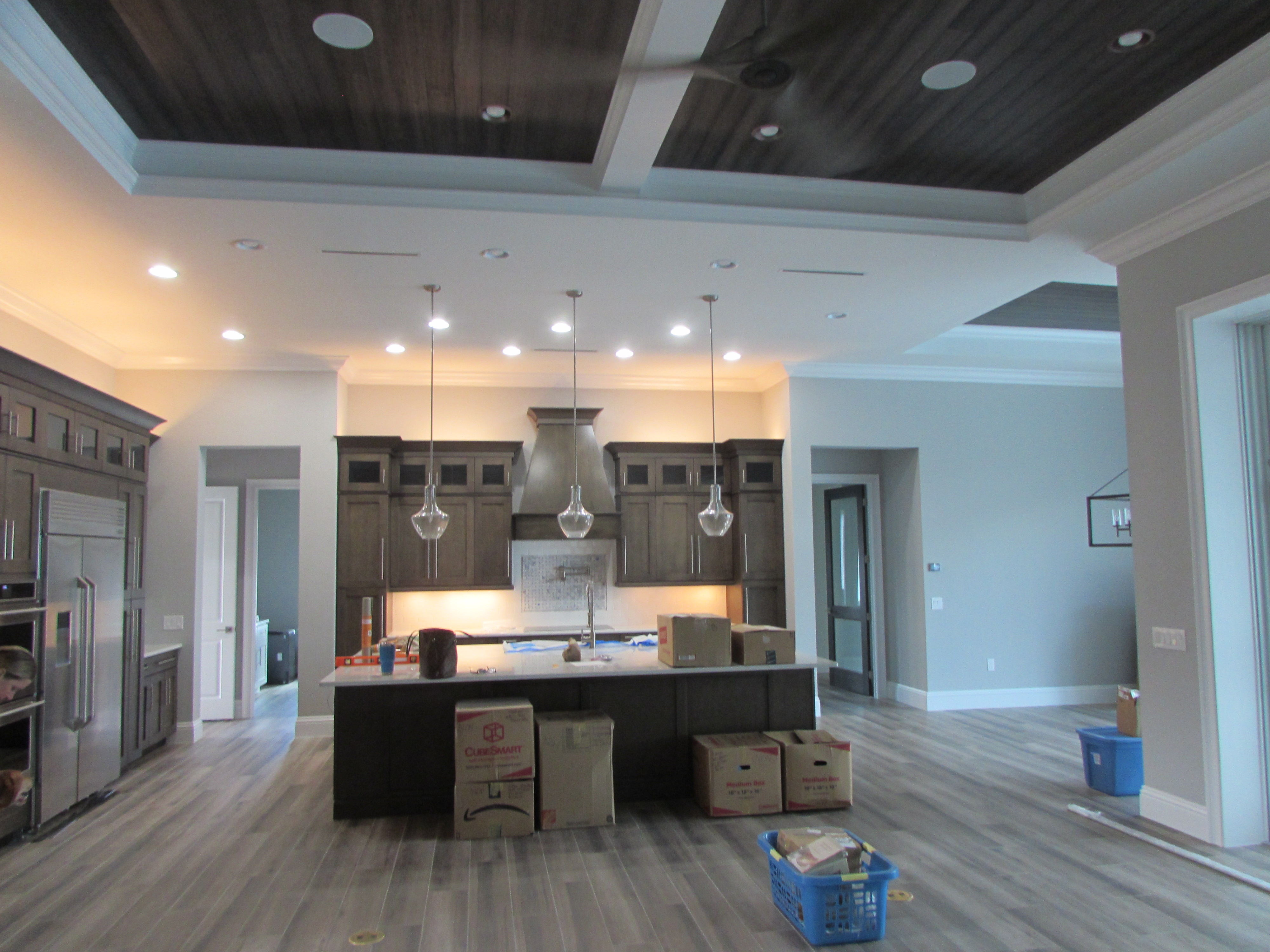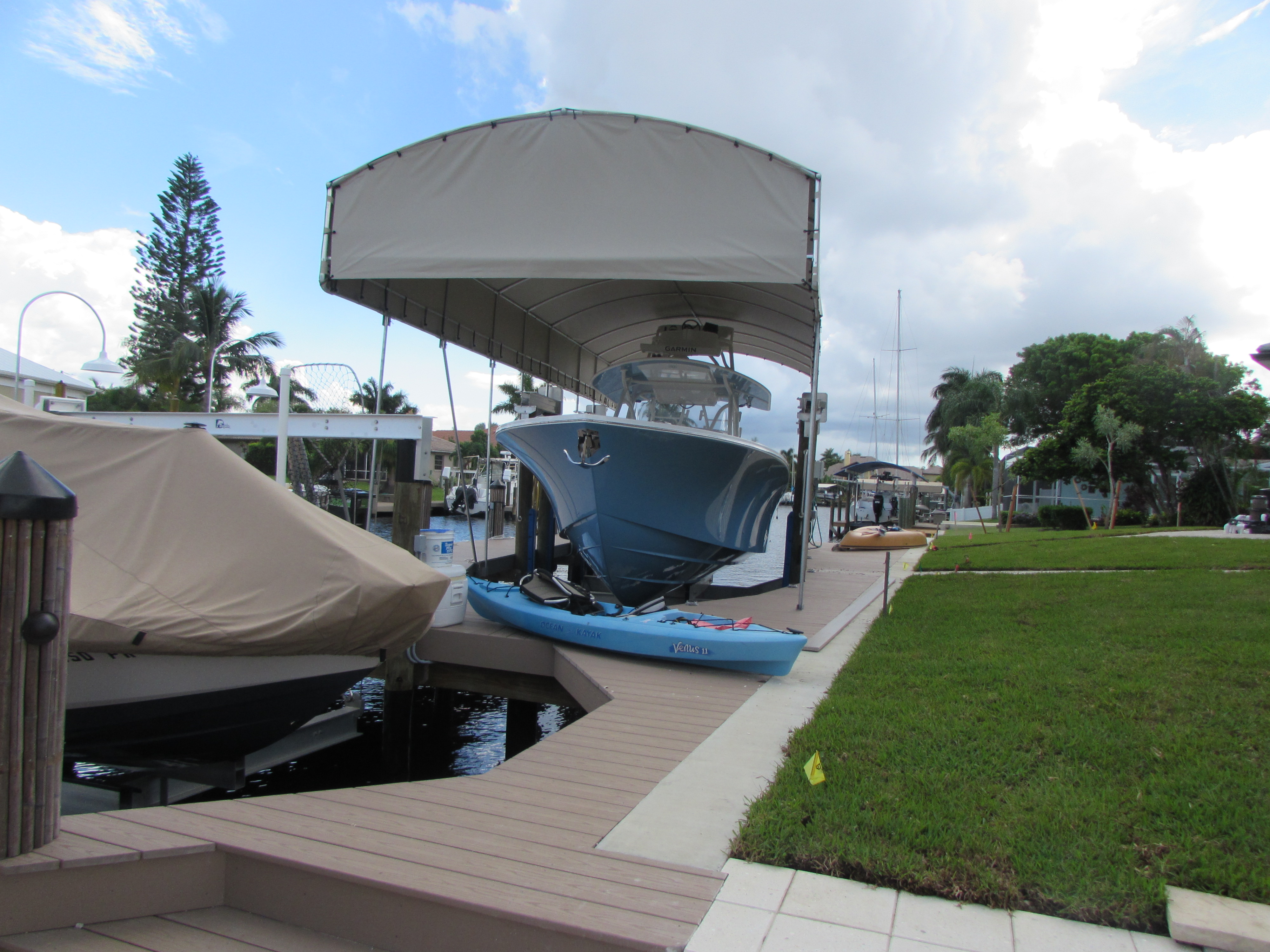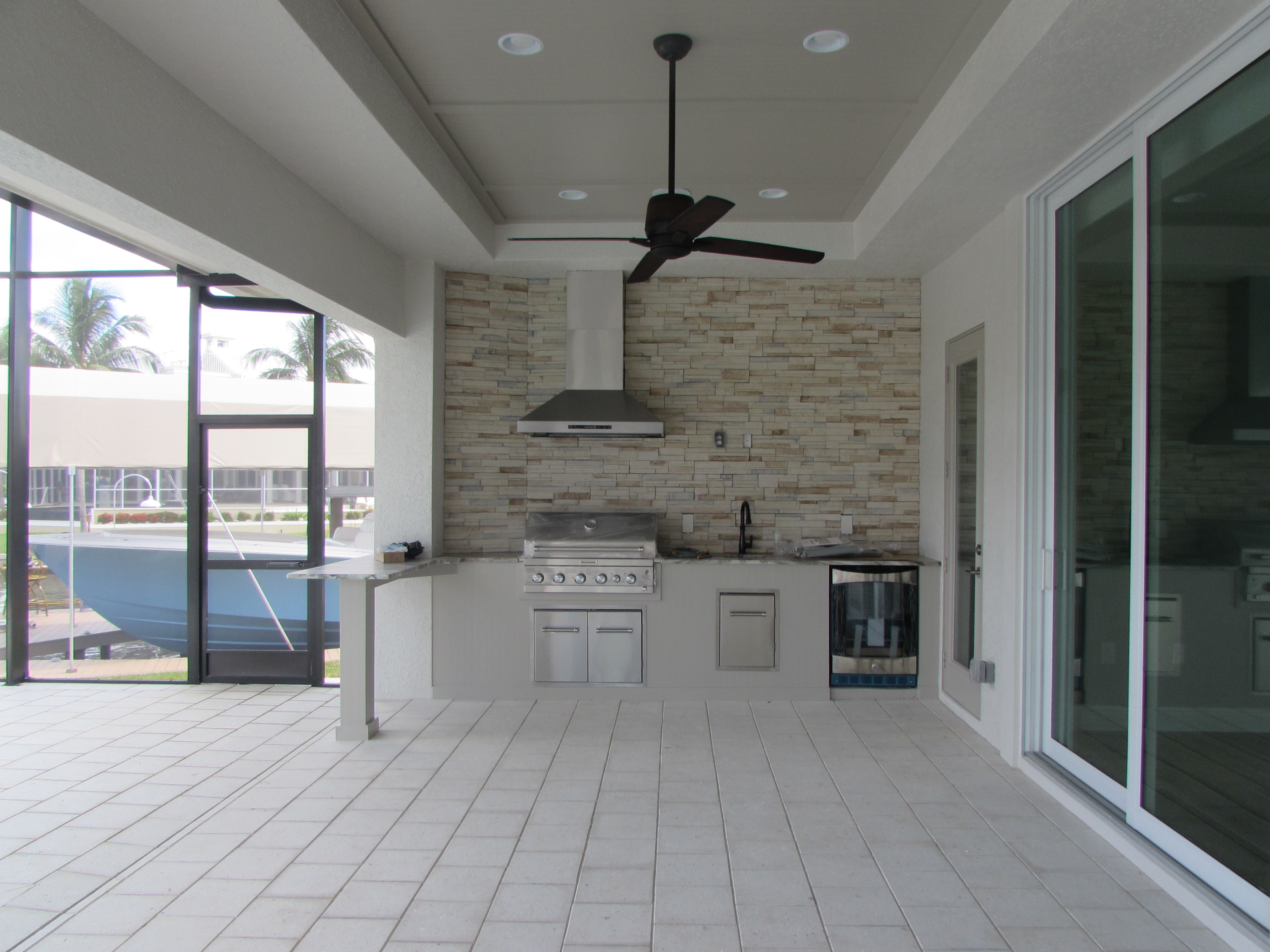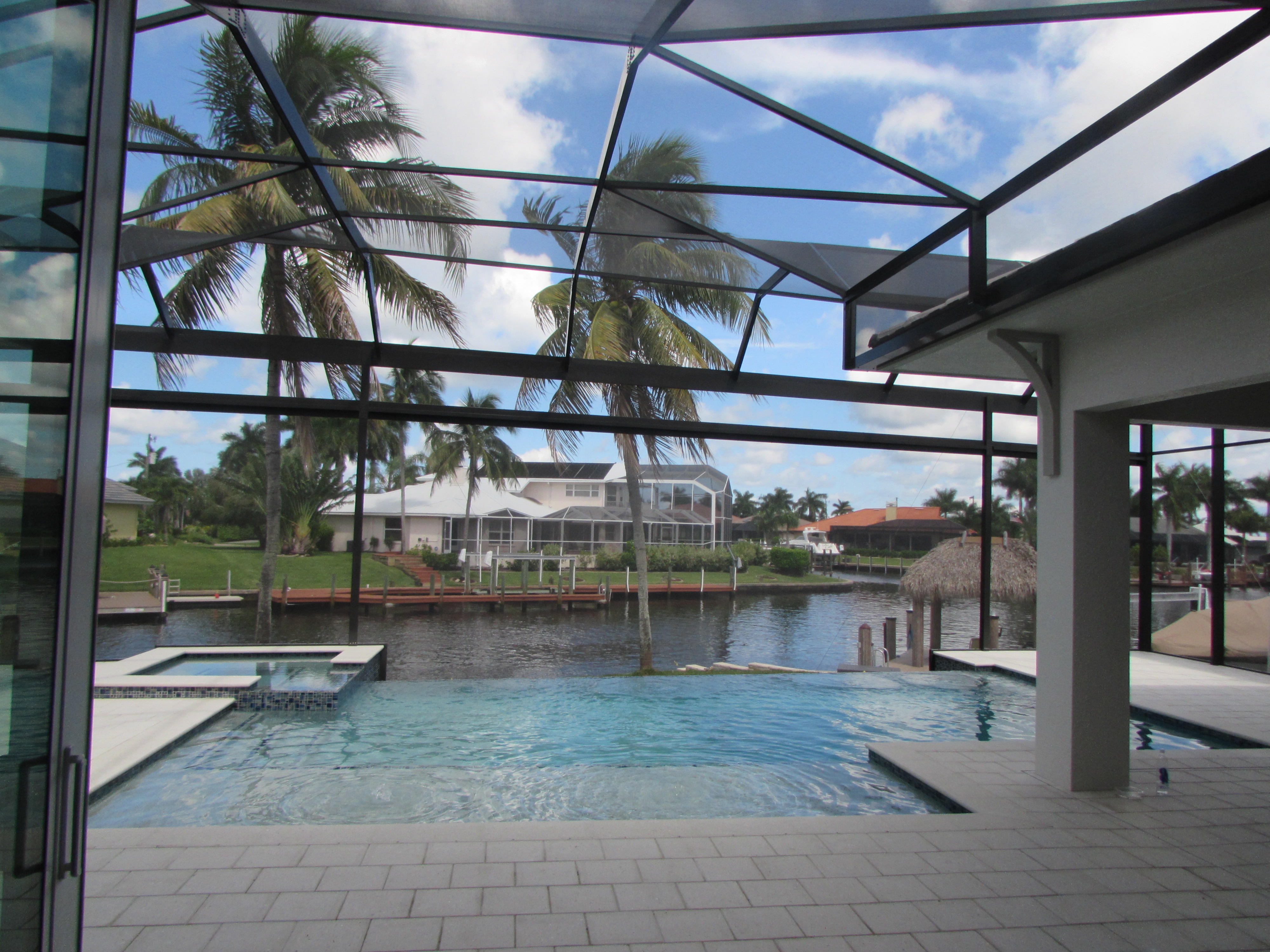 Ready to Get Started?
Contact us to start a discussion about Southwest Florida new home construction – ours is always a no pressure ever approach. Most our of clients start the process a year or more before they are ready to build.