Cape Coral Real Estate: Waterfront Wonderland
Home to many boat enthusiasts, Cape Coral is a city of saltwater and freshwater canal homes and condos. Boaters enjoy the calm clear waters of the Gulf of Mexico and the white sandy beaches. And it's the Cape Coral waterfront homes, condos, and parks that attract so many newcomers. In addition to boating, other popular activities here are fishing, swimming, and all kinds of water sports. The miles of waterfront in Cape Coral is the primary reason that CNNMoney voted Cape Coral FL one of the best places in the nation, earning the #2 spot out of 25.
Cape Coral Boat Cruise
On this trip we took photos of Cape Coral canal homes along the way to create a "virtual tour" of our canal system in south Southwest Cape Coral. View this slide show for a flavor of living the waterfront lifestyle in beautiful Cape Coral Florida and what Cape Coral Real Estate has to offer. In Cape Coral, it's all about your backyard!
Just Listed Cape Coral Waterfront Homes

Sorry we are experiencing system issues. Please try again.

Year over year, Cape Coral consistently ranks as one of the safest cities in Florida. And AOL Finance ranked the city as the 17th safest in the entire United States. Additionally, Forbes, Money Magazine, Movoto, and Bankrate have all ranked Cape Coral in their "best of" lists. Most people buying Cape Coral real estate now are not ready to retire, but are purchasing Cape Coral homes or condos now and setting up a vacation home to enjoy now, for retirement later. Wise move.
Cape Coral offers more than outdoor activity. This vibrant city has a lively art and culture atmosphere, many options for shopping and dining. The many locally owned restaurants with international fare has one food critic calling it "Foodie" heaven. A great community for all ages, from families to retirees, Cape Coral has been named one of the best places to live by many publications and has won numerous accolades over the years.
With many years of experience in Cape Coral real estate, we also know it's the affordable property, a balmy climate and one of the lowest crime rates in the state of Florida that is attractive. Homeowners on Cape Coral's 400 miles of waterfront canals enjoy the use of boats docked in the waterways bordering their properties, in marinas, or in boat storage facilities. Cape Coral canals also provide drainage during the rainy season.
One thing that I must caution to anyone reading this about Dave and Brenda is not to assume from their friendly and simple manner that they are not seasoned and knowledgeable about their trade.  Guess what, they really care about their clients, and in such a pleasant and genuine manner that we would suggest to anyone looking for anything in the real estate market in South West Florida that there really is only one couple to work with and that is Dave and Brenda.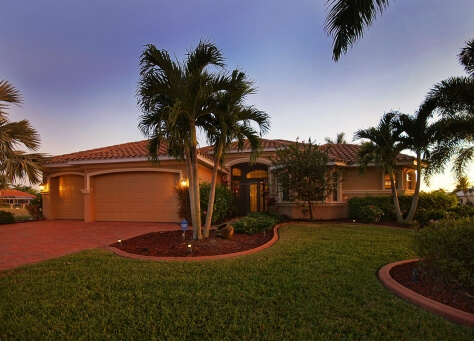 Browse Cape Coral homes for sale on the waterfront by price range in Cape Coral zip code 33914.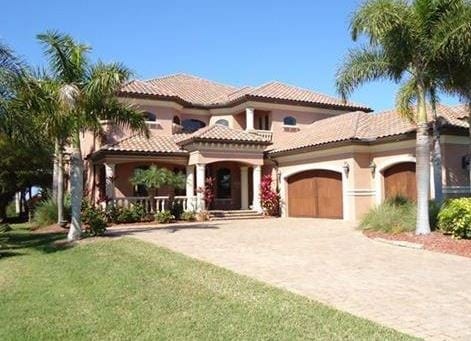 Browse Cape Coral homes for sale that are on Gulf Access canals (one or more fixed bridges) in zip code area 33914.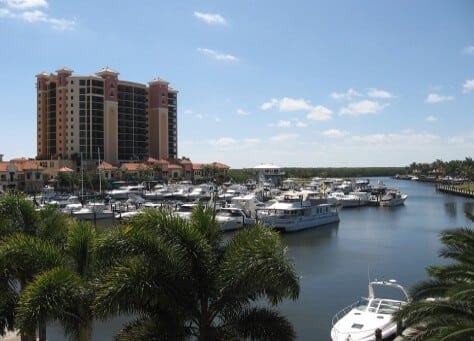 Browse Cape Coral condos for sale that are waterfront in zip code 33914.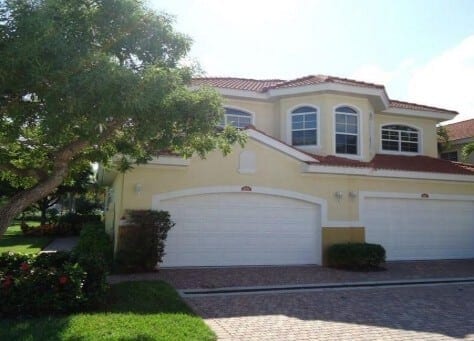 Browse Cape Coral condos and townhomes that are not on the water in zip code 33914.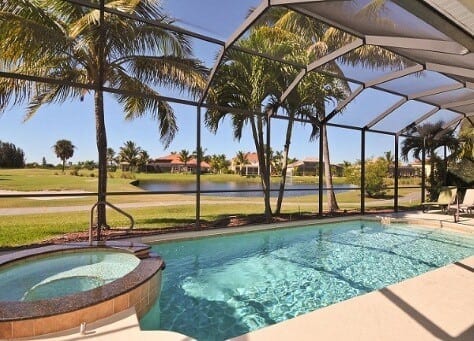 Browse Cape Coral homes on golf courses by price range in zip code areas 33991 and 33993.
Getting To Know Cape Coral
Casual boaters, casual fishermen, die-hard anglers, sailors…. anyone that loves to be on the water loves having their boat in their backyard in Cape Coral.
Cape Coral holds many annual events that celebrate holidays, nature, the arts, and more. Every January, the city holds an annual bike tour called Tour de Cape. Participants can join the 5K-bike tour, three-mile family bike ride, or the 15-30-62-100-mile bike tour. Cape Coral was awarded the League of American Bicyclists  bronze distinction as a "Bicycle Friendly Community (BFC)." The organization recognized Cape Coral's 90 miles of connected bike and pedestrian paths.
The Cape Coral Arts & Music Festival also is held in January. It features more than 400 exhibitors showcasing painting, photography, sculpture, fine crafts, jewelry, digital art, furniture, and mixed media creations. There are food vendors, children's games, and several stages with live music. Hosted by the Rotary Club of Cape Coral, it is the largest special event in Lee County, attracting more than 100,000 visitors over the two day period.
Other Cape Coral festivities include the Burrowing Owl Festival, Coconut Festival, , and the Holiday Festival of Lights.
Read about Cape Coral Real Estate on the Waterfront and the local waterfront lingo such as Gulf Access, Sailboat Access, and Direct Access.
We have purchased, sold and purchased again from Dave and Brenda. Always treated us with care and respect. Worked hard to achieve pricing we were offering or asking. Great communication skills. Helped to keep us focused and on track to achieve the goal we had set. Have recommended to several friends who share the same experiences as we have. Highly recommend both Dave and Brenda to purchase or sell.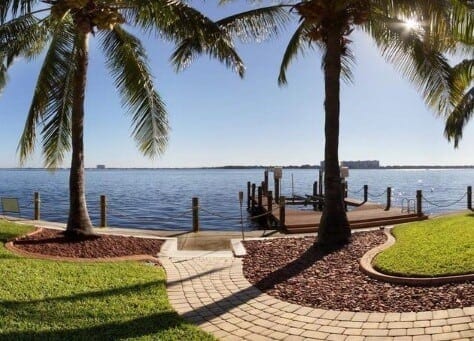 Browse direct access waterfront homes in Cape Coral (no bridges) in zip code 33904.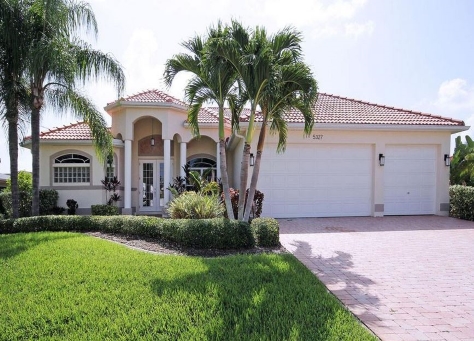 Browse gulf access waterfront homes in Cape Coral (one or more fixed bridges) in zip code 33904.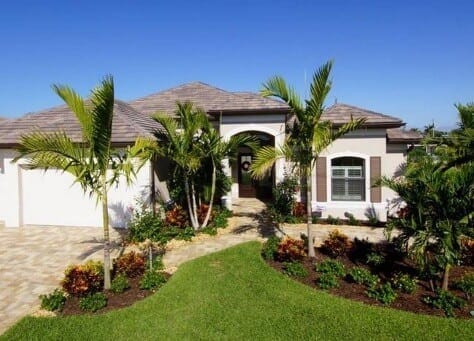 Browse Cape Coral homes that are not on the water in zip code 33904.
Browse Cape Coral condos that are not on the water in zip code 33904.
A Little History About Cape Coral
The sprawling community of Cape Coral lies on the northwest side of the Caloosahatchee River and includes 115 square miles of land area, only about 35 percent of it developed.
The city of Cape Coral, Florida emerged in Southwest Florida during the late 50's and 60's, mostly as wetlands and has now grown into Lee County's fastest growing city, as well as one of the safest cities in the nation. City officials estimate that the Cape's current population is more than 150,000. Many of these residents are part time snowbirds that have purchased a winter get-away in this sunny city.
Cape Coral extends from the mile-wide Caloosahatchee to the wetlands on Pine Island Sound. Homes for sale in Cape Coral run from the $100,000s to more than $6 million. The average home price is about $300,000. And it's more than just a retirement haven. The average age in Cape Coral is in the 40's. The student population is growing at 5 percent annually.
Get a Home Valuation
Wondering what your Southwest Florida property is worth in today's market? Ask the Sage! Complete our valuation form and we'll get you a comparable market analysis.
Cape Coral Real Estate – Browse by Neighborhood
Wondering about different neighborhoods in Cape Coral? Cape Coral has a unique way of describing various communities or sectors of the city and for those looking to purchase a home in Cape Coral, it can be daunting at first. Here's an overview of popular neighborhoods in Cape Coral with links to current listings of homes and condos for sale.
Quick Links to Cape Coral Vacant Land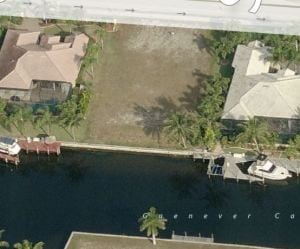 Vacant land in Cape Coral range from $5,000 in the outlying areas to $60,000 for "dry lots" to $400,000 for sailboat access waterfront lots in prized areas of South Cape Coral. Sailboat Access vacant lots in Cape Coral that are in high demand areas (close to Cape Harbour, Tarpon Point, and along the river) are fetching $600,000 to $1,000,000.
Learn about key considerations for buying Gulf Access lots in Cape Coral.
If you are thinking about building a new home, view our Case Study on new home construction. It's a great story!
Purchasing a Vacant Lot As A Part of Your Retirement Plan
Additionally, purchasing a vacant lot now, while prices are still low, is a great option for people who eventually plan to retire or move to Cape Coral. For example, buy a waterfront lot now with plans to build later, with the safety-net "plan B" option of being able to sell the land later if retirement or move plans change, all the while realizing appreciation on the property.