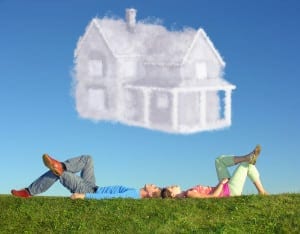 Jeff and his wife Valerie live in Canada, but recently they started exploring the Southwest Florida real estate market. They wanted a property where they could network with other Canadians, enjoy bicycling and admire waterfront views all within a laid back community. Because they don't live in Southwest Florida, they did most of their research on the Internet, which led them to Dave and Brenda of SageRealtor Group. Even though Jeff and Valerie weren't physically in the area, Dave and Brenda went to work investigating properties perfect for their needs. Over time, Dave and Brenda matched Jeff and Valerie with the ideal home. Here's their story:
Q: How did you learn about Southwest Florida?
A: Valerie and I found Southwest Florida through an Internet search. We currently live in Toronto, so we executed the majority of our search online. We have friends in Naples, so we started researching that area first.
Q: How did you find Dave and Brenda?
A: Being Canadian, we were looking for a realtor that had experience working with Canadians. We conducted an Internet search, and after browsing two or three websites, we landed on Dave and Brenda.
Q: When did you start looking (research phase) and when did you purchase?
A: It took about four months total. Once we found Dave and Brenda, we started communicating with them about what we wanted. I sent Dave different listings, and he replied with the good, the bad, the ugly. We narrowed it down to a dozen and flew down to view some. We closed soon after, and it was a very fast closing.
Q: If you remember, how many properties did you view in person before deciding on the one you purchased?
A: We viewed roughly 15 properties. The bulk of them were in Fort Myers, and we saw a handful in Cape Coral.
Q: What style of property did you purchase and where is it located?
A: We purchased a condo in Cape Coral. The property is located right next to the Caloosahatchee River in the Jaycee Park neighborhood.
Q: Why did you choose SWFL and what do you love most about the area?
A: As I understand it, fishing on the Gulf Coast is far superior to fishing on the Atlantic coast. I wanted to live in an area where I could enjoy good fishing, and Southwest Florida seemed like the perfect fit.
Q: Were you looking in other areas of FL?
A: We were always pretty set on Southwest Florida. We started looking in Naples because we have friends down there, but our search took us north. We knew we didn't want to be further north than Tampa. We considered Clearwater because supposedly there's a high population of Canadians there, but eventually we landed on Fort Myers. Ultimately, we veered toward Cape Coral because traffic seemed less intense, more laid back, and I liked how many bicycle paths there were.
Q: What role did Dave and/or Brenda play in helping you find the perfect property?
A: I contacted Dave early in our home search, and he was very helpful right from the beginning. When we came to Southwest Florida to view our selected properties, Dave set aside a full day and a half to show us around. Between Dave and Brenda, they were a fantastic couple to work with.
Q: How did your closing go and what services did they provide to assist?
A: Dave and Brenda went beyond the call of duty to make sure everything went smoothly. They helped complete the purchase by providing contacts like an accountant, property manager, lawyer, etc. We didn't want to move into the property immediately, so they even helped us find a tenant. And they connected us with a woman who organized the condo before our tenant moved in. That's a big service that really, really helped.
Q: If you financed the purchase, did they help you arrange financing (introduced you to a Lender or negotiated seller financing?)
A: We did not finance the purchase.
Q: Did Dave and Brenda help you settle in after closing and if so, in what ways?
A: Yes, tremendously. Brenda provided locksmith info and a laundry list of phone numbers to make sure we had all our bases covered. She even inventoried what we needed to buy for the kitchen, which is a service you don't ordinarily expect from your real estate agent.
Q: What stood out the most for you in working with Dave and Brenda?
A: They were fantastically patient. I'm a relatively cautious person, and they were great about that. It didn't matter what we asked them to do. I was so pleased with the transaction, I sent them a couple bottles of wine from my favorite winery as a thank you gift.
Dave & Brenda, In Their Words
Do you have questions about moving to Southwest Florida?
For a smooth move to SWFL, contact Dave and Brenda of SageRealtor Group. They'll answer any and all of your real estate questions and stick by your side throughout the entire process. For more information about Southwest Florida real estate, contact Dave and Brenda by clicking here or calling 239-896-8549.