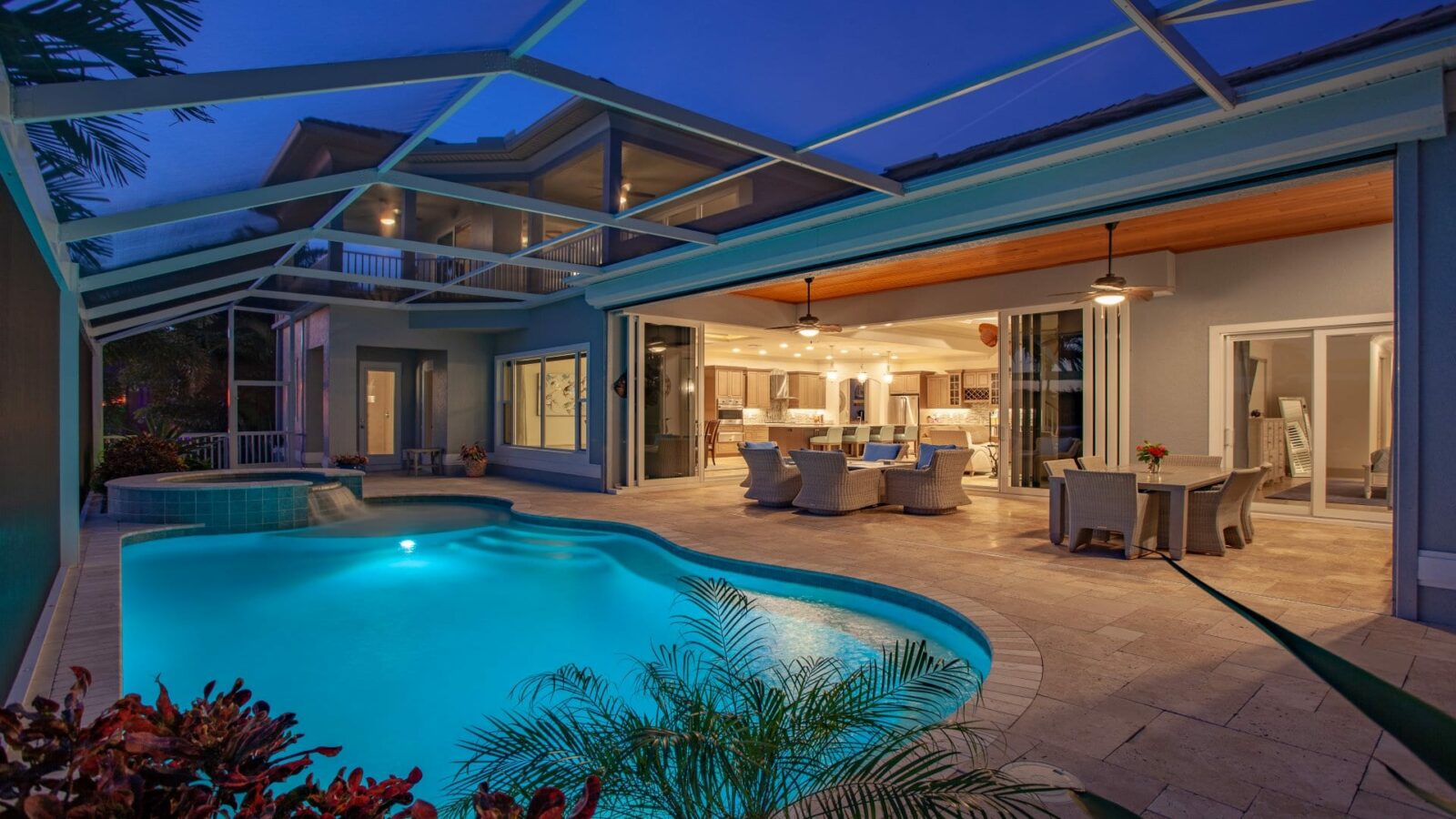 While the world is on pause, people still have dreams and goals that involve real estate, and so we want our subscribers to know we are open for business. Properties are selling! Things are a bit slower, but it's not a stand still. Also we share some thoughts about living in Southwest Florida during the lock down.
We count our blessings that we are able to spend most of our time outdoors enjoying fresh air, beautiful scenery, and soaking up vitamin D from the sunshine. We're in Cape Coral, where it's all about your backyard and your lanai, and that is where we are spending aaalllllllll of our time except when sleeping.
We're also grateful for the low density, that people can take their families boating and fishing (following "boating distancing" rules), for the respect and friendliness people show one another, for the small businesses working their bajeezzuses off, and for the amazing acts of kindness we see every day.
Marinas and boat ramps have been open since this started and people who normally don't go boating are renting boats or taking charters. Waterfront restaurants are serving take-out to boaters (Berts Bar on Matlacha is playing live Calypso for boaters idling outside their restaurant).
Some small businesses are opening next week on a restricted basis such as one client at a time policies. To our knowledge, there are not any restrictions on purchases although stores are limiting traffic. Parks, golf courses, and beaches are starting to open up with restrictions such as no sitting/sunbathing and group size limitations. 
Certainly there are many factors limiting travel right now, but we are prepared to show properties in the event you find your way here. Between now and your visit, we can  work together online to create a "must see" shortlist.
We have masks and hand wipes and when viewing properties, we will take separate cars and exercise social distancing. As we are out of high season now, many properties on the market will be unoccupied
Some sellers are allowing "virtual showings" only, which leads us to the next topic, Virtual Shopping.
We have been selling real estate to remote buyers for 15 years and have sold properties to buyers that did not visit the home or condo in person. While many things in this crazy world are changing for many people, conducting virtual real estate transactions is not a new thing for us.
We put together this info-graphic to summarize the key steps. There are many details in-between and we look forward to discussing purchase process specifics with you anytime.