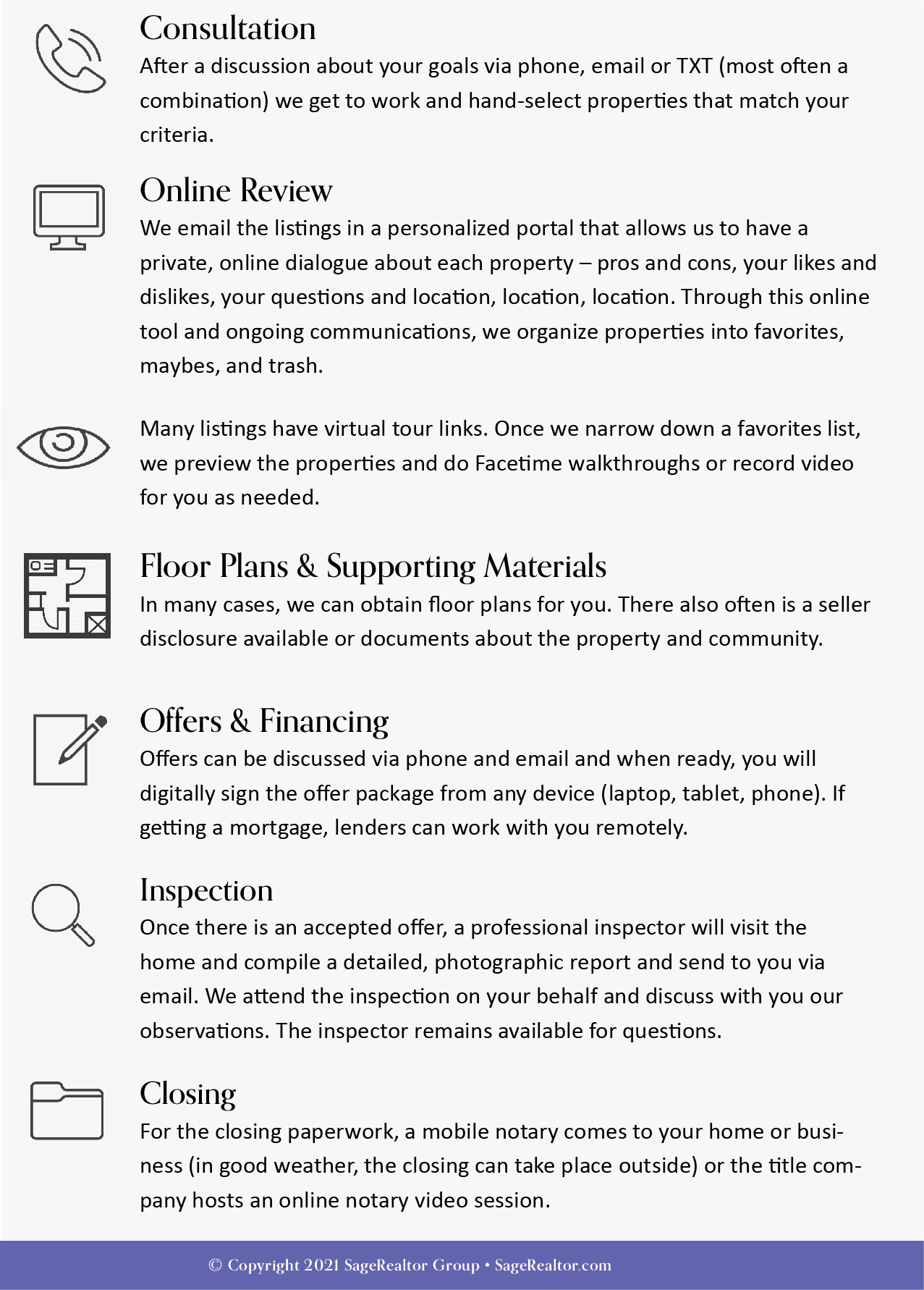 While times are a bit crazy right now, people still have dreams and goals that involve real estate, and so we want our subscribers to know we are open for business. One reason for the brisk real estate market here is people are taking advantage of the ability to work from home in a welcoming climate with plenty of space in the backyard. Another is the business-friendly atmosphere of Southwest Florida. And of course yet another is semi-retirement, getting ready to retire, or retiring completely (congrats!).
If you are thinking of buying long distance and travel is a challenge, rest assured we have been selling real estate to remote buyers for 19+ years and have sold properties to buyers that did not visit the home or condo in person until sometime after closing. And so we have years of experience conducting virtual real estate transactions. We were working with remote buyers via Fax (remember those?). Today's technology now makes it so much easier and secure to electronically conduct the process via email and apps.
The Southwest Florida market is moving in a positive direction. Demand remains strong yet the inventory is ticking up slightly, providing more options for buyers. We work with our buyers to ensure they can put their best offer forward and provide the seller with a contract they can sign, meaning the seller can accept the offer with no changes required. Here are some key tips.
When we submit the offer, we will need to communicate to the seller that you are qualified to buy the property. If the purchase is all cash (no financing contingency), we will need a Proof of Funds letter from your bank or a financial statement (with account numbers crossed off).
If part of your purchase will be financed, you will need pre-approval from a mortgage broker or financial institution. We can introduce you to some excellent local mortgage lending resources to learn about financing options available to you. If you are financing, be thinking about how much of a down payment you can make to strengthen your offer. Because "cash is king," alternatively, some buyers use equity in an existing property to "finance" the purchase so that they can make a cash offer.
There are many more elements that contribute to the offer "package," if you will. Such as the inspection period, appraisal, timelines, and much more. We're here for you to discuss buying strategies – call or write anytime!