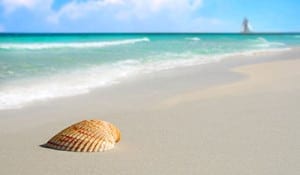 Sanibel and Captiva homes for sale are among some of the most sought after and coveted in all of Southwest Florida. After all, what more could a person ask for then a home on a beautiful island in the Gulf of Mexico, a place with its own unique lifestyle and character, where it stays sunny and warm all year? But while everyone dreams of a home on the stunning islands of Sanibel or Captiva, what's it really like to live on them?
Permanent residents of these Southwest Florida islands must be comfortable being one with nature. Sanibel and Captiva are islands of many sanctuaries, and residents are committed to keeping things as natural as possible. There is even a city council ordinance for both islands that states that buildings can be no more than three stories tall, preventing the type of commercialism and expansion that might occur on similar islands.
Year-round residents of these islands are also comfortable with their everyday lives seeming a little old-fashioned. Despite being a popular destination for tourists from all around the world, Sanibel and Captiva maintain their small town charm among residents. To this day there are no traffic lights on either island, and certain types of businesses, such as chain and fast food restaurants, are banned on the islands as well. What you end up with is a very tight-knit, yet friendly, community that supports each other locally and provides a welcoming setting for visitors.
Homes on these islands are not just for the rich and famous anymore, though some will still fetch a hefty price. The average price of homes for sale on Sanibel and Captiva is around $500,000, and you will find more families and middle-aged professionals here now than what was once common a couple of decades ago. The quiet and unique way of life on Sanibel and Captiva will always pose a large draw for retirees, but it does possess a charm for all ages.
If there is any con to living on Sanibel or Captiva Islands, then it would be the tolls to get on and off the islands, a fee that even year-round residents are subject to. Most of them will tell you that these tolls are well worth the price of living in paradise, and there are not many things worth leaving the islands for anyway. The people who live on Sanibel and Captiva Islands are used to a certain way of life, and wouldn't choose to have it any other way.
If you'd like to learn more about gorgeous Captiva and Sanibel Island real estate, contact Dave and Brenda of Sage Realtor Group today by calling (239) 896-8549.