Get to Know Sanibel and Captiva Islands
Sanibel and Captiva Islands are a sharp contrast to beach destinations in other areas of Florida most noticeably in that the islands are un-crowded and there are no high-rises. Island residents and visitors never worry about missing a sunset with the western-facing beaches and little to obstruct the Gulf of Mexico view from dawn to dusk.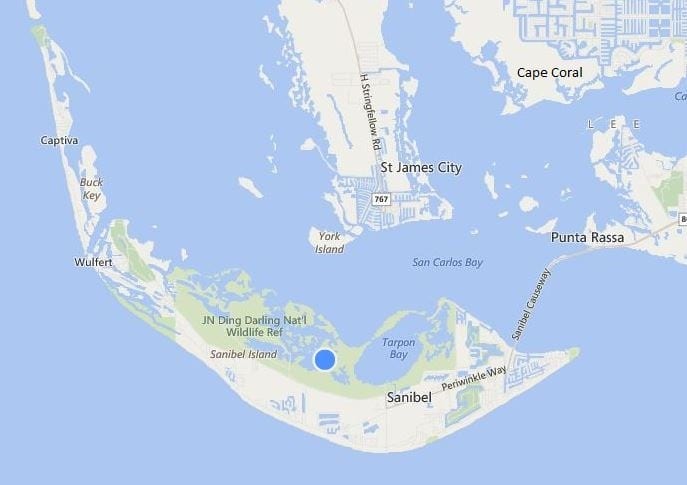 There are 15 miles of beaches on the islands and 7 public beaches: 5 public beaches on Sanibel and 2 on Captiva. Sanibel is about 12 miles long and three miles across at its widest point. Captiva is about four miles long and ½ mile wide.
A mixture of low-rise condos, resorts, motels, single family homes and restaurants line the beach.
Sanibel-Captiva: Elegantly Casual
If you've ever been to Sanibel Island, you've certainly heard the term "Sanibel Stoop" which describes the bent-over, treasure-hunting folks combing through the island's bounty of seashells.
The key reason Sanibel has this abundance of shells – along with white, sugar sand beaches – is it is one of the unique barrier islands in the world with an east-west orientation (most islands are north-south). Tip: the best shelling is at low tide, especially at low spring tides at full and new moons.
The Sanibel-Captiva slogan "Naturally, you'll love it here" is, naturally, a reliable portrayal of the island culture and environment, as the island is widely known for its nature conservancy, walking trails, bird-watching and unspoiled beaches.
J.N. "Ding" Darling National Wildlife Refuge is the most popular place on the island for watching tall wading birds such as blue herons, egrets, and rosette spoonbills. (The photo gallery on the Ding Darling Refuge web site has a link to photos of their "dear departed crocodile." It's not often you hear a crocodile described as "dear" — quirky evidence how seriously the islanders take their wildlife.)
Sanibel has two public golf courses – both are 18 hole championship courses: Beachview Golf & Tennis Club and The Dunes. The Sanctuary is Sanibel's only private golf club.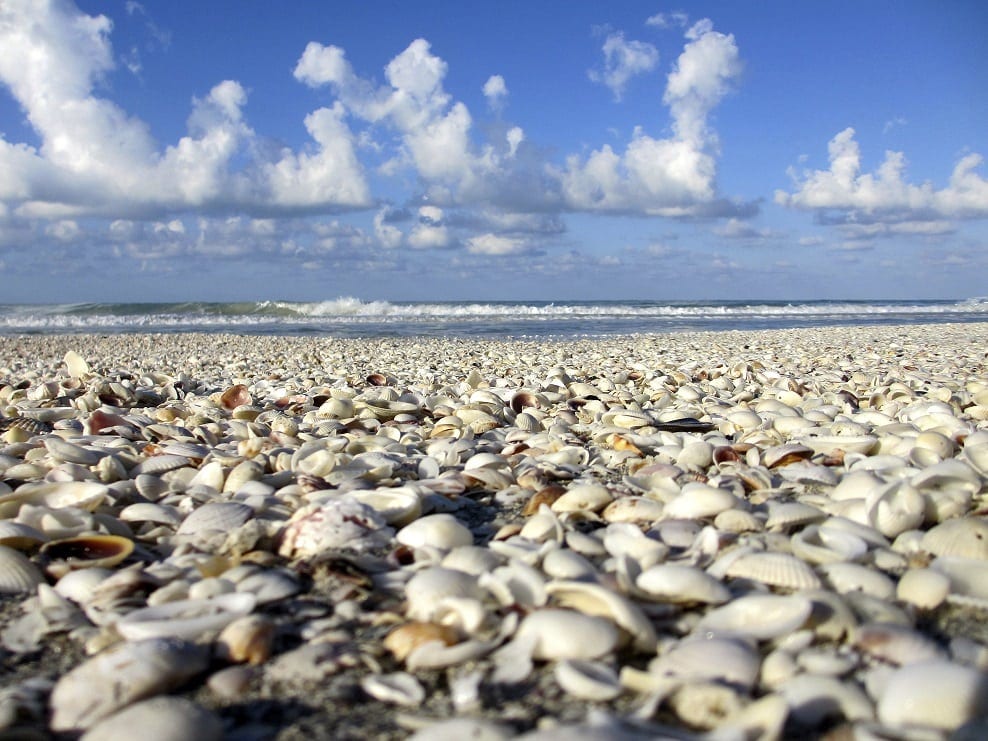 Beach Property
Along the Gulf of Mexico side of the island directly on the beach, single family homes range from $950,000 to $18M plus. Condominiums directly on the beach range from $350,000 for a studio to $3.6M for a 3500 sq ft upper-floor condo with expansive views of the Gulf.
And there are many options in the middle tier priced at $400,000 to $750,000 for a 2 bedroom, 2 bath property with scenic views of vegetation, water, or golf courses. Many homes on the bay side of the island have private boat docks and waterfront views (saltwater canals and/or Pine Island sound). Architectural styles range from the ultra-modern to Mediterranian to "old Florida style" stilt cottages.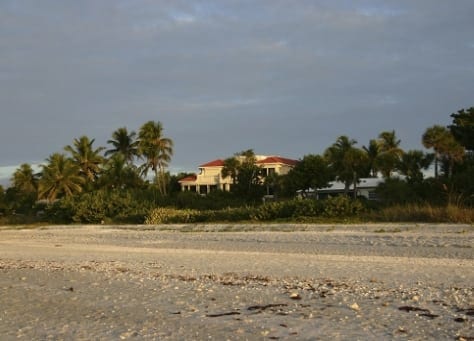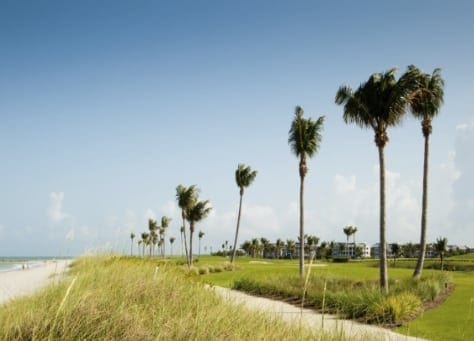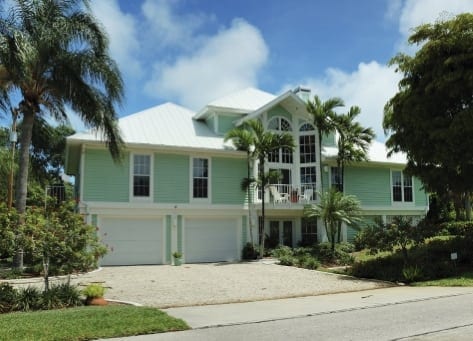 Slow Paced But Never Boring
San-Cappers enjoy a slow-paced world with low speed limits and 0 traffic lights. Walking the beach, swimming, sunbathing, and shelling are obvious pastimes on Sanibel Island. But there is much much more. Take advantage of the full array of boating sports: fishing charters, sailing, windsurfing, kayaking, canoeing, dolphin-watching or sunset cruises. Cyclists enjoy 22 miles of bike paths that wind through friendly neighborhoods, shopping districts, beneath shady tree canopies, and along quiet waterways. Hit the shopping district's quaint, fashionable shops (including well-known Chicos, which got its start on Sanibel Island). Explore art galleries, museums, and parks, or treat yourself to a day at the spa.
Sanibel Real Estate Just Listed
Browse Beach Listings
If all this talk of sunshine, beaches, and watersports has you wanting to feel the sand in your toes, get a feel for the properties available by browsing listings at the link below.
Perhaps you will fall in love!
A Day Trip to Tween Waters Inn
A favorite day trip for us on the boat is heading over to the Sanibel-Captiva beaches from our Cape Coral canal home.
Tween Waters Inn and Marina on the back side of Captiva island is a great place to dock for lunch (yummy burgers and grouper sandwiches), a swim in the resort's pool, and a walk on the beach.
The marina is friendly to short-stay visitors whether for a few hours or a few nights. Marina guests can take full advantage of the resort facilities. (Resort facilities are not open to boaters moored outside of the marina.)
Or arrive by land and have a great stay in a beach-view cottage of the bay and gulf view motel. There are charter cruises (power and sail) that operate out of the Tween Waters Marina as well as many other guided activities.
The inn is named for its location: between Pine Island Sound (part of the inter coastal waterway) and the Gulf of Mexico. A couple of weekends ago, we were guests aboard our friends 30′ Mainship and cruised to Tween Waters on the ICW. We docked at the marina and after a leisurely lunch and refreshing swim we headed back to Cape Coral with the sunset following us. Heavenly!
If you've heard of the NASCRAB Crab Races on Sanibel (Captiva) – The Crows Nest at Tween Waters Inn is the place.