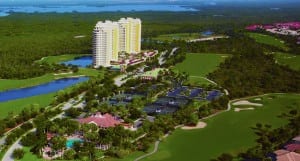 Did you know that Estero is Spanish for estuary? An estuary is where the river meets the sea. The heart of Estero is the Estero River – a big resource that brought people to the area; this area has now transformed into a beautiful, growing community in Southwest Florida, where residents can enjoy the warm weather and witness the state's exotic plant and animal life.
Estero actually became its own village in 2014, and had its first mayor in 2015.  Over the years, the village has become a fun, unique community with a vibrant economy.
Residents, people from neighboring towns, and tourists flock to the area for the great shopping at the Coconut Point Mall and Miromar Outlets.  For those looking for something fun to do, big shows and well-known celebrities grace the stage in the village's Germain Arena.  For something educational, Koreshan State Historic Site and Bowditch Point Regional Park offer different outdoor experiences for people to learn about the area and explore nature. If golfing is your thing, there are several beautiful public and private golf facilities in the area; some courses are designed by famous architects and PGA Tour players. Being in Southwest Florida, people expect to be around a beach, and Estero has no shortage of them nearby. Great Lovers Key State Park, Bonita Beach Park, Barefoot Beach Preserve, Clam Pass Park, and Vanderbilt Beach are gorgeous, serene beaches to check out.
Whether you want to go fishing or buy a whole new wardrobe, this town offers something for everyone.
Communities in Estero
The village is a blend of both lavish mansion-filled communities and quaint, eclectic neighborhoods all surrounded by grand oaks and native tropical trees. With a growing population, there are several beautiful neighborhoods in Estero that offer a variety of amenities and housing options to suit a range of different lifestyles. Here is a glimpse of two neighboring communities nestled in between Estero Bay and Estero River. Both communities are in prime locations as they are around 20 minutes from the Southwest Florida International Airport, and nearby several shopping plazas and beaches.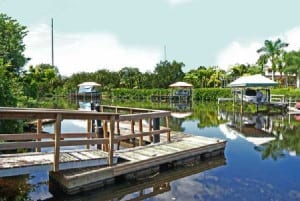 Pelican Sound: This community allows its residents the best of both worlds: ample privacy and activities. Pelican Sound's focus is on accommodating the residents' needs and preferences. Members have access to formal and casual Golf Club and River Club dining, a 27-hole championship private golf course, golf clinics, six pools, spas, six tennis courts, a fitness center, gulf access for boating, a boat shuttle to Lover's Key State Park, parties, and much more. This community has a variety of different housing options to suit many different lifestyle needs and family sizes from two-story houses with two to three car garages to condominiums.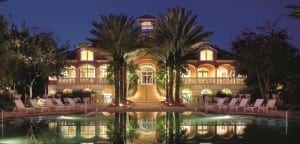 West Bay Club: The West Bay Club prides itself on offering something for every lifestyle by combining sports,
nature, and luxury all within its nine neighborhoods and soon-to-be luxury family villa neighborhood currently under construction. Several of West Bay's homes are also beautiful, waterfront properties. At the Beach House on Little Hickory Island, residents can overlook the Gulf of Mexico while dining. A fitness center, a tennis facility, restaurants, swimming pools, grill, playground, dog park, gardens, game room, and casual spaces and venues for relaxing are all made available for residents. The West Bay Golf Club championship golf course is for people of all skill levels, and it has been featured in Golf Digest Magazine for America's Top 100 and for best in state.
Learn More about Estero
Do you like what you're hearing? Estero is quite the gem, and its communities and landscape are even more spectacular in real life. To learn more about Estero or to take a tour in one of Estero's charming communities, contact Dave and Brenda of SageRealtor Group at 239-896-8549.
Click here to browse current Estero listings.