Dave Sage and Brenda Boss work with Ted and Carolyn to find their dream "forever" home in Cape Coral Florida
Ted and Carolyn were drawn to warm Southwest Florida. The area's proximity to the Gulf with its beautiful beaches and numerous sporting activities is what made them begin their housing search in 2010. After a year of no luck with another realtor, the couple found Dave and Brenda of SageRealtor Group through an Internet search. Right away, Brenda took great care in getting to know the details of Ted and Caroyln's ideal house within their budget. In three months, they purchased a home. Four years later, the couple was ready for a second home to better suit their lifestyle. For them, it was a no-brainer to turn to Brenda and Dave for their next purchase. Here's Ted and Carolyn's story of finding their dream SWFL retirement home:
Q: How did you learn about Southwest Florida?
A:  We learned about Cape Coral from vacationing on Pine Island where my (Ted) sister owns a home.
Q:  How did you find Dave and Brenda?
A: We began our search for a home in Cape Coral in 2010 and visited Cape Coral from New York several times, but became frustrated with the first realtor who did not seem to understand our needs or the type of neighborhood we desired.  After a year, we fired the first realtor, searched for realtors online and interviewed three. However, Brenda, in an initial hour phone conference, took diligent notes regarding our specific needs in a single-family pool home, as well as budgetary limitations clearly demonstrating an understanding of our criteria.
Q: When did you start looking (research phase) and when did you purchase?
A: We began our search in May 2011 and purchased our home in August 2011. We flew to Cape Coral in May 2011 for four days staying at the Westin Hotel, where Brenda and Dave obtained a corporate discount for us. Although our initial offer was rejected, Brenda and Dave were persistent and able to negotiate a purchase price several thousand dollars lower than we were willing to pay.
Q: What style of property did you purchase and where is it located?
A:  We purchased a single family, 2200-square-foot pool home located in the SW corner of Cape Coral.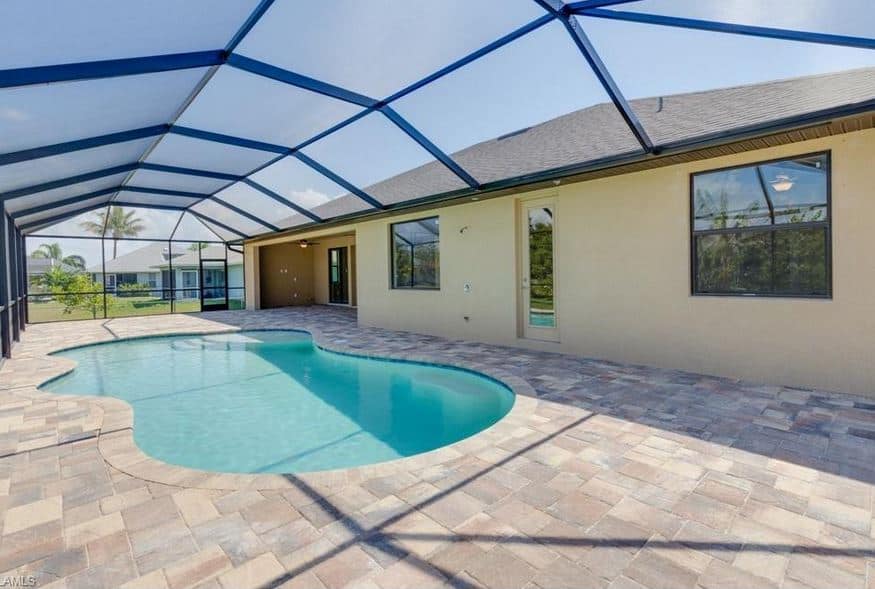 Q: You bought your first house in Southwest Florida in 2011 and now you're looking to sell this home to purchase your "forever" home (because you're retiring). What was your thought process of getting two homes down here instead of just one to keep forever?
A: Although we loved our first Florida home, after several years we realized it didn't meet our lifestyle. We realized we had substantial unused space not due to size but rather the floor plan. For example, our older home had a family room not a great room, and our formal dining and living rooms received little use. In addition, there was no pool bath in spite of being avid swimmers. The new home meets all our criteria; neighborhood, space, structure, pool bath, etc.
Q: Why did you choose Southwest Florida and what do you love most about the area?
A: We choose Southwest Florida because of the proximity to the Gulf and subsequent weather – warmer than the rest of Florida, the breeze off the Gulf, the beaches at Sanibel and Captiva, and the ability to participate in sports all year; swimming, golf, biking, walking, and tennis.
Q: Were you looking in other areas of Florida?
A: We looked in Naples, Sarasota and Venice, although all are technically Southwest Florida.
Q:  What role did Dave and/or Brenda play in helping you find the perfect property?
A: Brenda and Dave were critical in finding both our first and second homes. Their clear understanding of our wants, needs, and desires led them to show us homes in desirable neighbors, the right size and other important features that met our lifestyles, all within our budget.  Furthermore, they demonstrated their knowledge of the market and were prepared to fully invest in our effort to both buy one home and sell another.
Q: How did your closing go and what services did they provide to assist?
A: The closing on the first home went well and the time spent with the title company at closing was minimal due to Dave and Brenda's diligence in ensuring all the paperwork was collected in a complete and timely manner. They guided us through the entire process, from loan prequalification and searching for houses to making the offer and closing the deal. We credit Dave and Brenda with smooth, stress-free home-buying experiences on two separate occasions. A master with the contract negotiations, Brenda came up with a deal that was good for us and made the builder happy, as well, on the new house. At the same time throughout this home buying process, she and Dave also managed to sell our older home for an excellent price.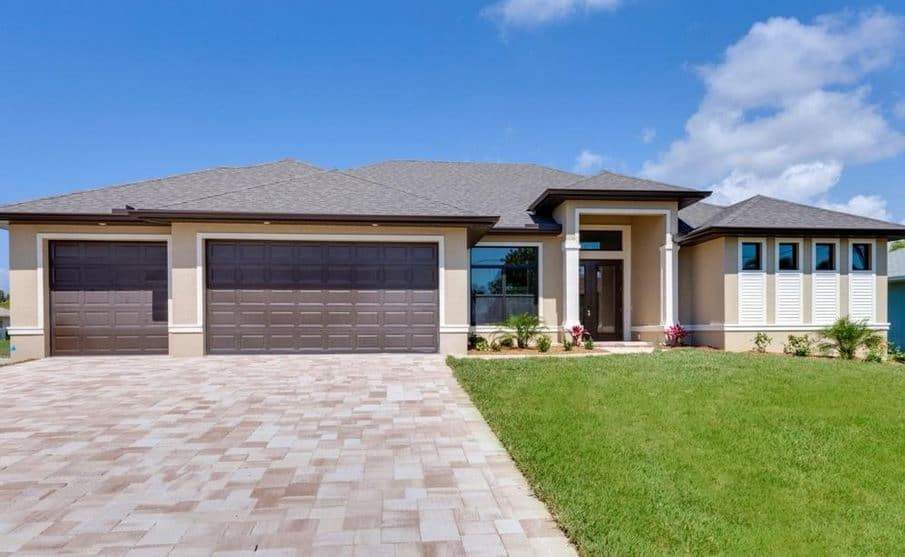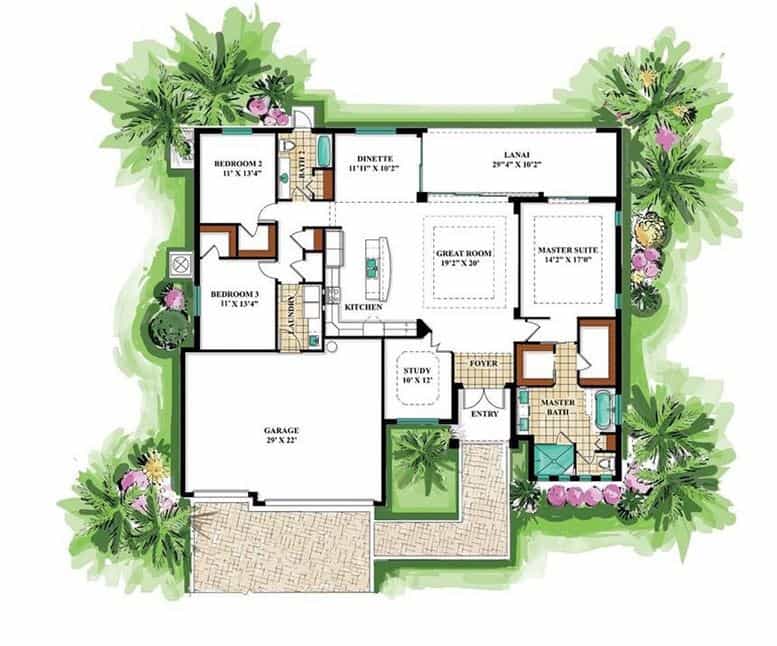 Q: Did Dave and Brenda help you settle in after closing and if so, in what ways?
A: One of the key post purchase tasks is finding services to turn a house into a home. Brenda and Dave provided us with a long list of recommended service companies from gardeners, landscapers, and handymen to cleaners and pool companies. As an example of the quality of their recommendations, we are still using all the service companies recommended.
Q: What stood out the most for you in working with Dave and Brenda?
A: The difference between Dave and Brenda and other realtors is that they first established a relationship with us which increased the quality of communication that led to a far better understanding of our needs. They also made suggestions regarding financing options that ultimately reduced the costs of selling the old home and buying the new one. They always had our best interest in mind as evidenced by their willingness to make recommendations that were at the low end of our budget range – so it was obvious our satisfaction was higher priority than their commission. In addition, Dave showed us an incredible number of homes in the past six months in an effort to bring us closer and closer to the ideal one. Dave retained his sense of humor even when we changed our budget parameters and criteria. He proved to be a very valuable source of information about Southwest Florida and Cape Coral regarding development, both residential and commercial. Brenda demonstrated an incredible amount of patience when we requested additional changes to the new house and helped us negotiate with the builder to add those features.
Q: You used your experience with Brenda/Dave as a case study in your classroom as a professor at SUNY New Paltz School of Business? Why and how did you do this?
A: As a college professor, I taught a course in sales management and often used the definition: "Professional selling is the interpersonal communication process in which a seller uncovers and satisfies the needs and wants of a prospect to the mutual, long-term benefit of both parties." (Jones, Stevens, & Chonko 2003}.  Brenda and Dave epitomized this from the first time we met by meeting us for dinner to establish a relationship in a relaxed atmosphere reducing tension, showing us Cape Coral, giving us an education on the city, showing us only homes that met our criteria, loaning us a car and getting us a great rate at the Westin – all added value.  In addition, they created a friendship that resulted in mutual trust. Consequently, when we decided to buy a first and then a second home, we did not hesitate to consider Dave and Brenda. This has resulted in long term benefits for both of us. In summary, what differentiates one organization from another is the ability to add value and Brenda and Dave practice this business philosophy well.
Do you have questions about moving to Southwest Florida?
For a smooth move to SWFL, contact Dave and Brenda of SageRealtor Group. They'll answer any and all of your real estate questions and stick by your side throughout the entire process. For more information about Southwest Florida real estate, contact Dave and Brenda by clicking here or calling 239-896-8549.