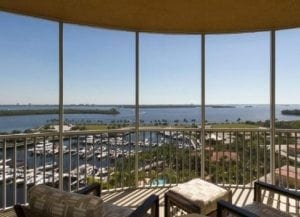 This is a great overview of the city of Cape Coral, waterfront wonderland and boater's paradise. With more than 400 miles of navigable waterways, more than any other city in the world, the area is often affectionately referred to as a "Waterfront Wonderland."
Because Cape Coral homes and condos are located on saltwater or freshwater canals, the dream of having your boat in your own backyard is attainable in many budget ranges, from the $200,000′s to the multimillions.
The city emerged in Southwest Florida during the late 50's and 60's, mostly as wetlands and has now grown into Lee County's fastest growing city, as well as one of the safest cities in the nation. City officials estimate that the Cape's current population is more than 132,000. Many of these residents are part time snowbirds that have purchased a winter get-away in this sunny city.
Most people buying estate now are not ready to retire, but are purchasing Cape Coral waterfront homes or Cape Coral waterfront condos (or off water properties nearby) now while the prices are low and setting up a vacation home to enjoy now, for retirement later. Wise move. Learn more about Cape Coral real estate.
Related:
Cape Coral World's Largest Canal City