Cape Coral Yacht Club Community Park to Get Major Upgrade
Plans for a $36.5 million upgrade to the Yacht Club park moved forward Monday when Cape Coral City Council approved a modified concept plan and agreed to hire a consulting firm to finalize the proposal.
Yacht Club: Resort-Like, Walkable Environment
One of the primary goals is to establish a resort-like, walkable, pedestrian atmosphere along the Caloosahatchee River. Non water related features of the current park will be relocated in order to open up the park's footprint along the river.
The Yacht Club will have expanded parking, a splash pad and water slides, a boardwalk along the river and enlarged beach area.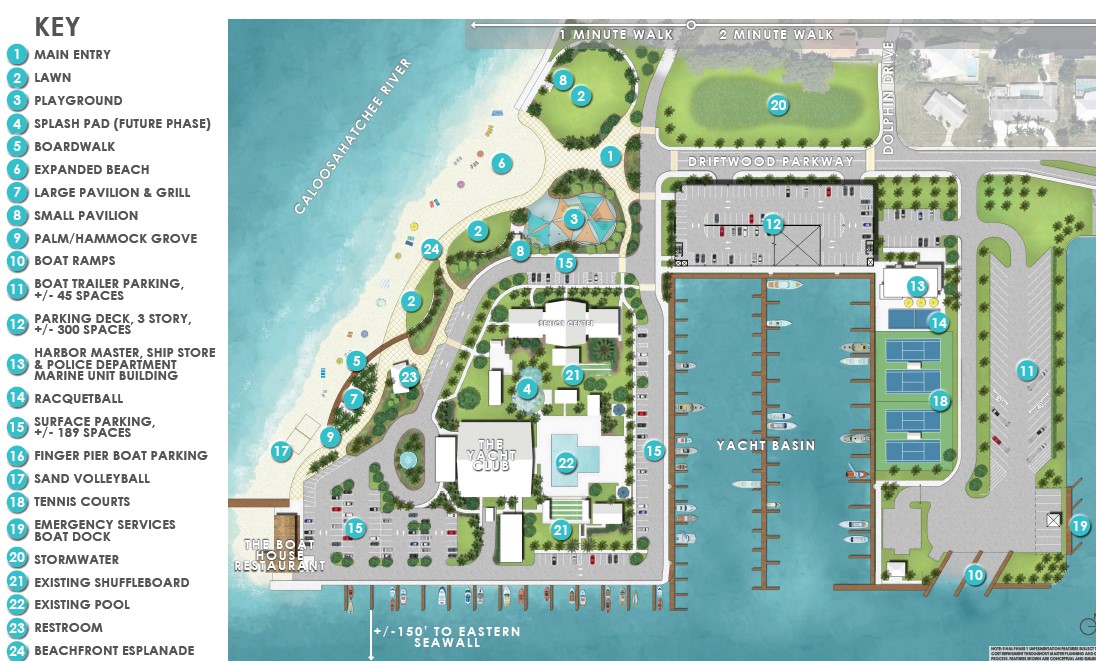 Other enhancements include the addition of a snack bar and ship's store, a bar, and ice cream shop. The ballroom, marina, and existing Boathouse restaurant will remain. A new clubhouse and dockmaster facility will be added along with additional docks and finger piers.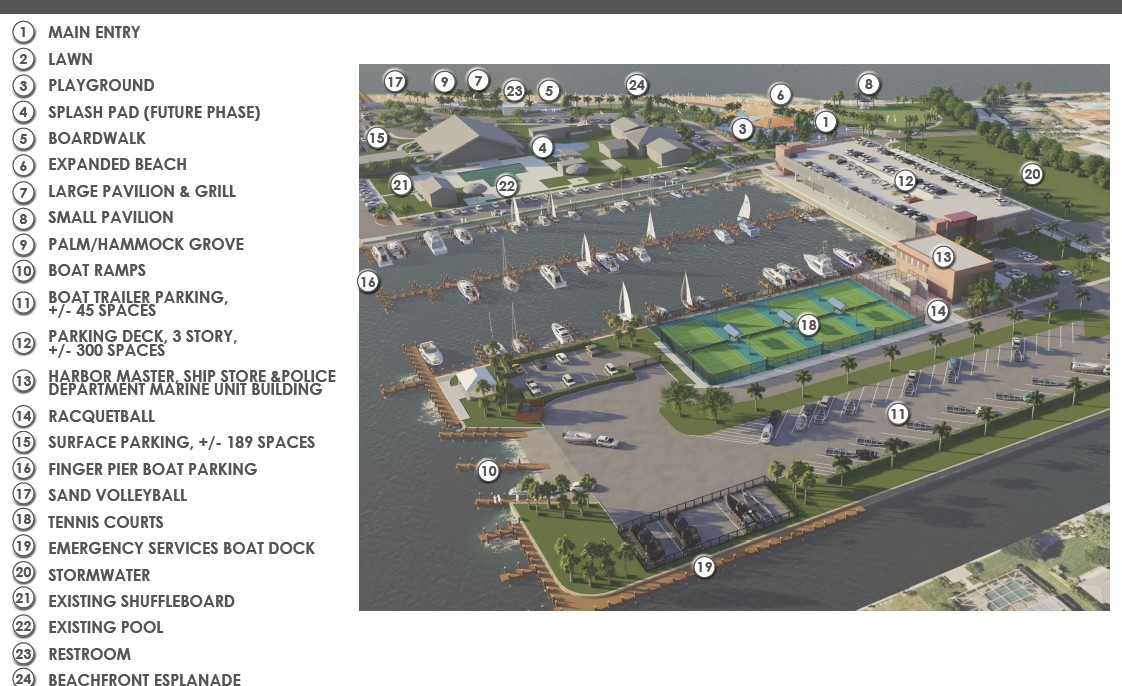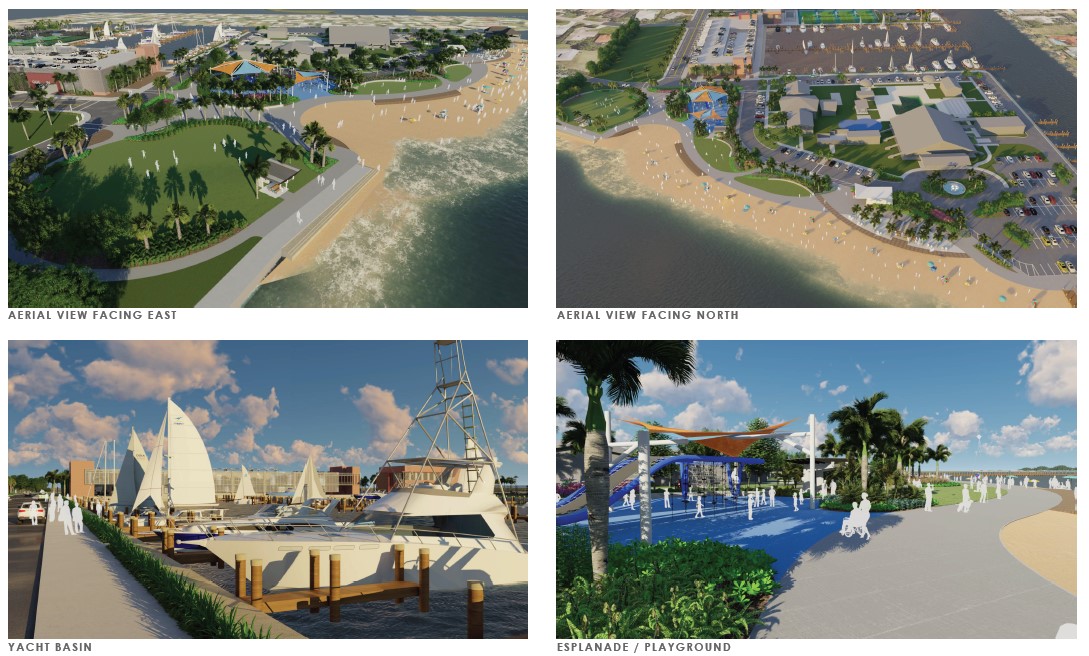 The cost would be around $36.5 million for the entire project with $14 million to be funded using GO Bond revenue approved by voters for the city's $60 million Parks Master Plan. The remainder will be funded through revenue bonds to be paid back through money generated by the Yacht Basin.
View the Full Presentation Here.
Read more at the Breeze.
Related Articles In Our Blog: