WalletHub found Cape Coral ranked high when it came to friendliness, cost of living, weather, and places to fish. Many retirees in Cape Coral are early retirees. The city's average age is 42.
According to "2019's Best & Worst Places to Retire" by WalletHub, Cape Coral is the 8th– best city to spend your golden years.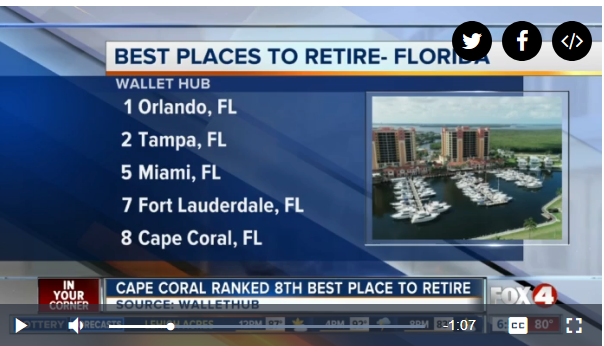 To help Americans plan an affordable retirement while maintaining the best quality of life, WalletHub compared the retiree-friendliness of more than 180 U.S. cities across 46 key metrics. The data set ranges from cost of living to retired taxpayer-friendliness to availability of recreational activities.
And what are the worst places to retire?