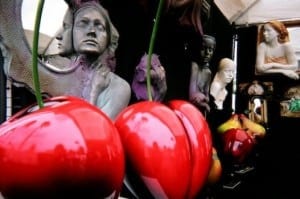 When you move to Southwest Florida, there is a lot more to do than get a tan or go fishing. The area happens to have a large arts community that is full of life and culture. Between all the different events, galleries, shows, and museums, you'll never be bored. These events draw thousands of people from all over the country. Whether you're looking to be entertained or buy a new painting for your home, here are some Southwest Florida arts activities you'll want to check out:
Southwest Florida Art Venues
Barbara B. Mann Performing Arts Hall | Fort Myers
This 1,871-seat facility has the largest proscenium stage in Southwest Florida. Inside, there is a box office and concession bars. Major Broadway productions come to this stage including: Mamma Mia!, The Producers, The Lion King, The Phantom of the Opera, and more.  Big name stars have also graced the stage here like Tom Jones, James Taylor, and Willie Nelson, to name just a few.  The venue also hosts film festivals, children's shows, comedy acts, concerts, and local symphonies. This year, Kinky Boots, Kathy Griffin, and Styx, amongst many others, will be at the Hall.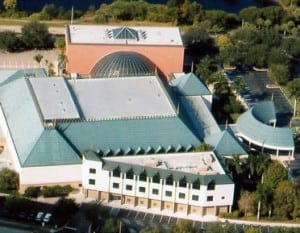 Artis—Naples | Naples
This is a center for the visual and performing arts that hosts more than 300 concerts, performances, exhibits, and educational events for children every year. The center is home to the Naples Philharmonic and The Baker Museum. Artis—Naples offers so much that it's home is an eight-and-a-half acre Kimberly K. Querrey and Louis A. Simpson Cultural Campus that hold four main spaces. Upcoming events for 2016 include performances by: Stever Miller Band, Alan Cumming; exhibits feature Florida contemporary art, and the fashion of Yves Saint Laurent + Halston.
Other Notable Venues
Germain Arena | Estero
The Ranch Concert Hall & Saloon | Fort Myers
Lee Civic Center| N. Fort Myers
Alico Arena| Estero
Dixie Roadhouse | Cape Coral
Southwest Florida Art Festivals
Art in the Park | Naples
The Naples Art Association hosts this annual event that runs the first Saturday of the month from November to April. This festival is a casual outdoor-event surrounded by local boutiques, galleries and restaurants. Featured artists represent many different states across the country and showcase oil and acrylic paintings, watercolors, glass art, jewelry, photography, wood work, sculptures, and ceramics. Arts not only display their work, they sell their work and connect with fellow artists and collectors.
Bonita Springs National Art Festival | Bonita Springs
This festival is rated one of the top fine art festivals in the United States, and is largely attended. The Center for the Arts Bonita Springs hosts this festival featuring fine arts and crafts three times per year.  The Center has been able to gather more than 200 artists and artisans for each show. The artists' works include: oil painting, clothing, ceramics, glass art, jewelry, photography, and more.
Other Notable Art Festivals
Cape Coral Festival of the Arts | Cape Coral
Coconut Point Art Festival | Estero
Downtown Naples Festival of the Arts | Naples
ArtFest Fort Myers |Fort Myers
Fort Myers Art Walk | Fort Myers
Southwest Florida Galleries & Museums
Cape Coral Arts Studio | Cape Coral
This studio has a fine arts exhibit gallery that features several different exhibits throughout the year. This gallery is open to the public and visitors have the opportunities to meet artists during receptions at gallery nights. Being a studio, there are quite a few fine arts and fine crafts classes and workshops offered to both visitors and residents for all ages.
Center for Visual Arts of Bonita Springs | Bonita Springs
This Center is part of the Center for the Arts Bonita Springs and is comprised of two galleries that host national and local exhibits featuring the Center's members, faculty, and students. Art classes in glass, painting, drawing, photography, metal, and more are offered here, as well.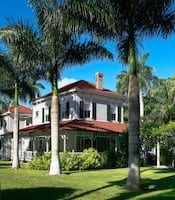 Other Notable Galleries and Museums
Williams Academy Black History Museum | Fort Myers
Edison & Ford Winter Estates | Fort Myers
Alliance for the Arts | Fort Myers
Thomas Riley Studio | Naples
Learn More About the Southwest Florida Arts Scene
With the number of shows, galleries, and art events in the Southwest Florida area, there is never a dull moment. And, there's so much more to check out! Want to know more about the arts scene in the area? Contact Dave and Brenda of Sage Realtor Group at 239-896-8549.
Did you miss any other Relocation Guides?
Here are links to past months' relocation guides:
SWFL schools
SWFL Golf Clubs