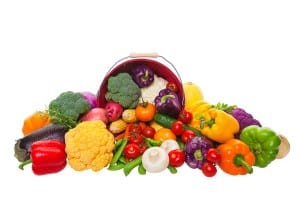 It's that time again. "Season" in Southwest Florida means different things for tourists and locals. For tourists, it's the time to visit. For locals, it's time for the much-awaited farmers' markets. No matter where you live in SWFL, you're bound to find a farmers' market near you. Each brings something unique to the table, so start planning which to visit when.
Fenway South Farmers Market
Shop where the Boston Red Sox train! When JetBlue Park isn't hosting major league baseball batting practice, it welcomes all of Southwest Florida to peruse the booths at Fenway South Farmers Market. Over 35 vendors participate in the affair, offering fresh produce, crafts and more.
Where: JetBlue Park @ 11500 Fenway South Dr. in Fort Myers 33913
When: Wednesdays from 9 a.m. – 1 p.m.
Duration: November 4 – March 30, 2016
Sanibel Island Farmers Market
What's better than shopping in paradise? This dog-friendly farmers market sits on a lovely Southwest Florida barrier island. You'll find an assortment of meats, seafood, breads, honey, cheeses and even flowers at Sanibel Island Farmers Market.
Where: Sanibel City Hall @ 800 Dunlop Rd. in Sanibel 33957
When: Sundays from 8 a.m. – 1 p.m.
Duration: October 4 – April 24, 2016
Coconut Point Farmers Market
It's a shopper's nirvana. This farmers market sits right next to a shopping mall, so you won't have to leave to continue your spree. Browse the products and handcrafts then step inside the adjacent Coconut Point Mall to prolong your shopping marathon.
Where: Coconut Point Mall @ 23106 Fashion Dr. in Estero 33928
When: Thursdays from 9 a.m. – 1 p.m.
Duration: October 1 – April 28, 2016
Lakes Park Farmers Market
Located in a peaceful natural setting, Lakes Park Farmers Market is one of the largest in the area. With over 50 vendors, there's something for everyone: organic food, native plants, etc. Not convinced yet? This market teamed with Lakes Park Enrichment Foundation to help fund a new botanical garden, bringing even more beauty to the already stunning scene.
Where: Lakes Regional Park @ 7330 Gladiolus Dr. in Fort Myers 33908
When: Fridays from 9 a.m. – 1 p.m.
Duration: October 2 – April 29, 2016
Bonita Springs Farmers Market
This farmers market brings all the usual goodies – fresh veggies, local eggs, cut sunflowers – plus prepared foods. Enjoy breakfast or lunch as you wander. From homemade peanut butter to locally made soy wax candles, there's no shortage of eclectic stands at Bonita Springs Farmers Market.
Where: The Promenade at Bonita Bay @ 26795 South Bay Dr. in Bonita Springs 34134
When: Saturdays 8 a.m. – 12 p.m.
Duration: October 3 – April 30, 2016
Unique: prepared foods for breakfast and lunch
Fort Myers Farmers Market at FSW
Calling all college kids, this Southwest Florida farmers market sits right on the FSW campus. It's one of the area's newest farmers' markets, hosting around 40 vendors. Smoothies, seafood, breads and organic produce are all on the menu. Art lovers, you'll want to check out the assortment of jewelry and glass on display.
Where: Florida SouthWestern Campus @ 8099 College Pkwy in Fort Myers 33919
When: Saturday 9 a.m. – 1 p.m.
Duration: October 3 – April 30, 2016
Cape Coral Farmers Market
Conveniently located in the heart of downtown Cape Coral, this market boasts homemade fudge and fresh-squeezed lemonade, along with much more. Food trucks park nearby the action so you can fill up on tasty eats and return to shopping the stands.
Where: SE 10th Pl at SE 47th Ter. in Cape Coral, FL
When: Saturdays 8 a.m. – 1 p.m.
Duration: October 17 – May 14, 2016
And we can't forget the year-round favorite farmers markets
Downtown Fort Myers Farmers Market
This intimate 16-vendor market takes place underneath the Caloosahatchee Bridge. Here you'll find soaps, smoothies, coffee, cheeses, plants and more. Some vendors sell doggies treats, so even your furry friend can enjoy the fun.
Where: Centennial Park @ 2000 West First St. in Fort Myers
When: Thursdays 7 a.m. – 1:30 p.m.
Duration: Year-round
Surfside Farmers Market
Beat the heat with this farmers' market! From May to November, Surfside operates indoors. Vendors at Surfside sell just about everything: bring home flowers, guacamole, seeds, homemade jams and more.
Where: Surfside Shops
When: Tuesdays 2 p.m. – 7 p.m.
Duration: Year-round
Not a SWFL local yet?
If you're new to the Southwest Florida scene, contact Dave and Brenda of Sage Realtor Group at 239-896-8549. They'll pair you with a lovely home that matches your needs. And no matter where you decide to live in SWFL, there's bound to be a farmers' market nearby.