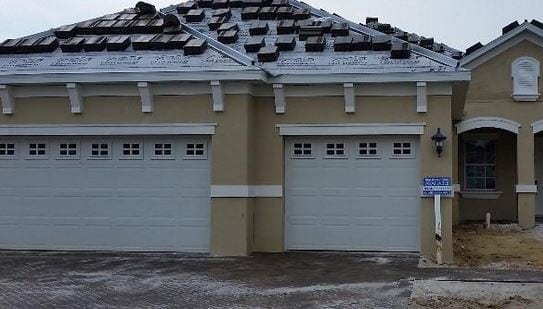 While everyone hopes that the very first home that they look through will be "the one," the truth is that finding a person's dream home is much easier said than done. Purchasing a new home, however, is definitely one area of your life that you have every reason and right to be picky about, after all, it is a decision you are going to have to live with – literally!
If you've started to feel the frustration that settles in during a home search of thinking that your dream home just might not be out there, then perhaps you've already considered new construction. And if you haven't, here's seven very good reasons why you should.
1. Get exactly the home that you want.
New construction allows you to take part in your home's design and match it perfectly to your own style and taste. This means everything from choosing the light fixtures, to the flooring, to the backsplashes in the kitchen, but also adding those extra touches you've always fantasized about. Have you ever wanted an outdoor kitchen or a balcony off the master bedroom? It's your design – make it happen!
2. Get the home that meets all your needs.
Perhaps more important than a home that matches your style is one that meets your specific needs, needs that you won't often be able to find met 100% when looking at existing homes. Do you need a certain number of bedrooms or a master bathroom that is wheelchair accessible? These things can be much more difficult and costly to add on to an existing home, but with new construction, your home not only accommodates your needs, but was built with them exactly in mind.
3. Save energy and money.
New homes are built to be energy efficient, and vast improvements have been made in the industry within even just the last couple of years. If you've been struck by the bug and want to "go green," these options are much easier to incorporate during the initial building process. And, while the benefits of such options to the environment are obvious, you'll see benefits each and every month on your energy bills as well, making new construction a cost-effective choice as well.
4. Enjoy little to no maintenance.
One of the best parts of having a brand new home? Everything in it is brand new too! That means you won't have to worry about the air conditioning going out or having to replace any of the appliances or fixtures any time soon, if ever, while you are living there. As an additional comfort, everything in your new home is under warranty, so if some repair or replacement were needed before appropriate, it would be at no cost or worry to you.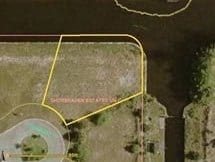 5. Take advantage of the latest technology.
Nowadays, nearly everything you own is getting "smart," from your phone, to your thermostat, to yes, even your house. And while technologies such as home automation can be added to existing homes, they are better integrated during the construction process. Home automation may seem like just a fad of the future, but when you take into account all the extra safety and money-saving features, it's obvious that it is a technology that is well worth it.
6. Experience state of the art safety and comfort.
New homes are built with only the most up to date safety features and are actually better for your health as well. You might be curious as to why, and the answer is simple – new homes use fewer VOC's (volatile organic compounds) in their materials and during the construction process, so the carpets and paints inside your home are less harmful to you and the air within your house stays pure and less polluted.
7. Feel proud of a home that is truly yours.
When you show off your new home to guests, trust us when we say it will just feel that much better when you can say that you had a part in its conception and design. Your home will be one of a kind and completely tailored to your tastes and fantasies, and no home is truly a dream home unless it came straight from your own imagination.
Don't Let the New Construction Process Frighten You
At first, some people find the new construction process a bit intimidating. For example, there are so many builders to choose from, how do you know you are choosing a new home construction builder that builds a quality product, meets city and state codes, is financially stable, and can finish the home in a reasonable time? That's where we come in as your buyer representation, just for starters.
Our role is from the early shopping stages through completed construction. We:
Work with you to find and purchase the ideal community and parcel of land
Introduce you to reputable builders that construct the type of home you are considering
Serve as "translators" for you regarding building jargon, constructions materials and options, building codes, permitting processes and more
Facilitate design and pricing sessions with the chosen builder (What are standard options? What are upgrades? What is included in the pool package? How about landscaping?)
Facilitate Home Owners Association introductions and Architectural Review Board preparation (if applicable for the community you have chosen)
Facilitate the contract and specification stages (materials, add-ons, draws, schedules, and so on)
Follow construction progress and permitting stages with on site visits
Many of our clients are building new homes in Southwest Florida but live in remote areas, as far north as northern Ontario for several of our clients. We are the eyes and ears for you whether you are here in town or thousands of miles away.
Get Started Now
If you've decided that new construction is right for you, then your first step is in finding the perfect piece of land. For example, browse beautiful waterfront lots for sale in Southwest Florida to see just a few of the various options and price ranges. Contact us today at (800) 789-6618 to get started!