From the Matador Travel Network comes this fun and informative article on exploring the waterfront in Southwest Florida.
Here are some excerpts:
[su_quote]Estuaries — those salty-sweet waterways where freshwater rivers kiss the sea — are known for being mega-biologically diverse. And Estero Bay, with its half century of protection, is a prime example. A whole range of species come to breed and raise their young here, so if you want to spot a mama and baby dolphin jumping and playing together in your boat's wake, you're in the right place. It's also a great spot for seeing blue herons, nesting eagles, ospreys, and manatees. [/su_quote][su_quote]And it's rumored that Jimmy Buffett wrote "Cheeseburger in Paradise" after dining at Cabbage Key's restaurant. Buffett's people won't confirm, but sitting on the restaurant's porch, looking out at the water with a burger in one hand and a beer in the other, it's easy to see how such a thing could happen. [/su_quote][su_quote]You can thank geology for that perfect coquina shell you just found. There's a large sand shelf jutting out from many of Southwest Florida's islands that helps waves expectorate shells caught up in the tumble as they crash onshore. The result is that local beaches — especially on islands like Sanibel and Captiva — are littered with perfect finds. Sanibel Island has been repeatedly voted as the #1 shelling beach in the nation by Travel + Leisure, and many smaller, uninhabited islands have equally good shelling beaches, but with less human competition for the good stuff. Book a shelling trip and get first pick at these deserted spots. By the end of the day you'll have pocketed a seemingly endless array of former mollusk and gastropod real estate. [/su_quote]
View the full article here.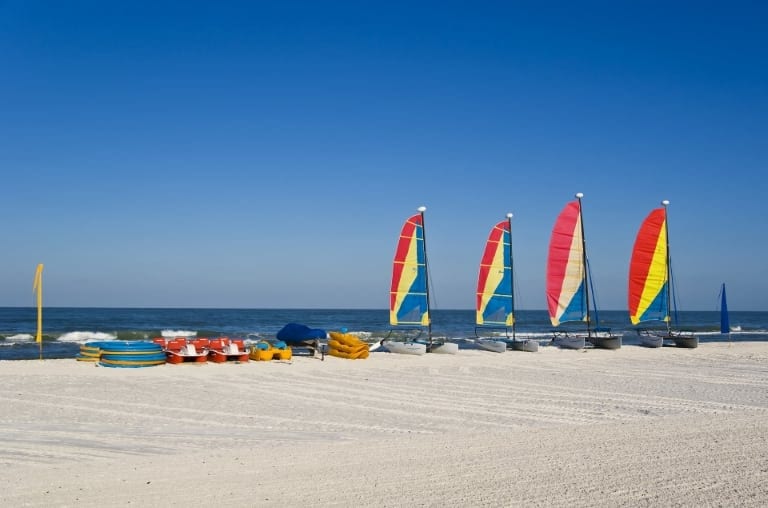 [su_spacer size="30″]