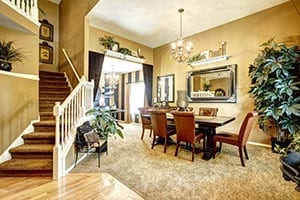 Homes in Southwest Florida come in all shapes, sizes, and styles, whether you are looking for a single family home in a Cape Coral gated community or a luxurious waterfront estate located right on the Gulf of Mexico in Naples. Deciding on a home that fits and suits your family is a huge decision, one that can be overwhelming but which should never be taken lightly. Because your home's layout and floor plan can be one of the most important deciding factors in any home search, we've listed some helpful tips below to make the process virtually stress-free.
1. Determine what size home you need. A family of five will easily be cramped and uncomfortable in a two-bedroom home, but will likely not even know what to do with a ten-bedroom estate. Choose a home with at least the minimum amount of square footage that you require for comfort, but make sure to take into account whether or not your family is still growing or whether you need extra space for frequent guests. Since a home in Southwest Florida essentially guarantees that you will have frequent guests, you may also want to consider a split floor plan that allows for guests and owners to enjoy their own privacy.
2. Think about your desired layout and room placement. Take your personal style into account when looking at layouts – do you prefer a traditional, compartmentalized home, or one with an open floor plan and more modern flow? Room placement can also be incredibly important, especially for families with small children who might prefer all the bedrooms to be close together and on a single floor. Most homes in Florida are one story, and you'd be extremely hard-pressed to find a home in Florida with a basement, although some luxury estates have multiple stories with elevators.
3. Determine whether any exterior spaces are a factor. Exterior spaces can be just as important as interior spaces when looking at floor plans, especially if these spaces are highly integrated. If you love the outdoors, then room for a garden or lawn may be of importance, and you may seek a floor plan that allows your family to enjoy both the indoors and outdoors at once. This is especially true in Southwest Florida, where no home is complete without an outdoor entertaining space of some kind and usually includes an enclosed pool and outdoor summer kitchen for grilling and barbecuing.
4. Determine your budgetary limits. Plan out your budget extensively before even looking at the first home for sale, and be aware that, at least in real estate, bigger almost always means more expensive. Understand that if your budget is small, you may have to make compromises. On the other hand, if your budget is large, remember not to go overboard and buy a home simply because you can afford it if it in fact is much too large for your needs.
5. Imagine and plan how your family will use the space. Consider whether you will need to buy furnishings for your new home or whether you can utilize what you already have. Families often run into problems when purchasing new homes that are larger than their previous ones, because they find that they simply do not own enough possessions to fill in the additional spaces. Also consider whether the new home suits your family's style, and try your best to actually imagine what life in each prospective home might look like.
6. Look at the big picture instead of focusing on small details. When browsing homes for sale, it's easy to get lost in the small details of fixtures, finishes, and appliances. Potential home buyers are often easily impressed by fancy upgrades and modern technology, but in the end, these factors are unimportant. At the end of the day, your home should feel welcoming and inviting to guests and provide a comfortable, everyday environment for those who live there.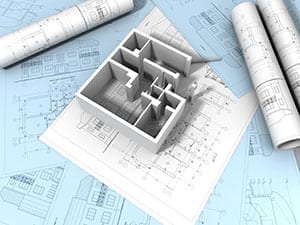 7. Understand that you may not find a home that fits your requirements perfectly. Every home is going to have its advantages and disadvantages, so it's good to determine initially the differences between your needs and wants. Decide which factors are non-negotiable, which are important but not necessary, and which would be nice but that you can definitely live without. If you enter your home search with these thoughts in mind, you'll be better able to prioritize and avoid decisions you might regret later on.
8. Understand that changes can always be made. While everyone loves a move-in-ready home, it is important to remember that you do have options. If you like 90% of a home's floor plan but could do without the rest, don't let that 10% that you dislike deter you from a home that could be everything you want. If you're concerned about the additional costs associated with renovations, consult with a professional builder or contractor.
9. Consult with an experienced professional. When searching for a new home, it's easy for buyers to get caught up in their fantasies and dreams. Consulting with a professional realtor or design expert can open your eyes to possibilities you might not have previously considered, as well as keep you grounded and realistic when making important decisions.
10. Listen to your instincts. You may not always be aware of what you want before you start looking, but you'll most likely recognize it once you find it. Most homeowners will say that they knew they had found the right home as soon as they walked in the doors for the first time, and when choosing real estate, these gut instincts should almost always be trusted. After all, you're going to be a spending a lot of time in whichever home you choose, and wouldn't you simply be happier in a home that just "feels" right?
For more information on homes for sale in Cape Coral, Fort Myers, Bonita Springs, Estero, Naples, or any of the surrounding islands, contact David or Brenda today.
Related:
Considerations for Purchasing a Home in Southwest Florida for Seasonal Rental Income
Is Condo Living Right For You?