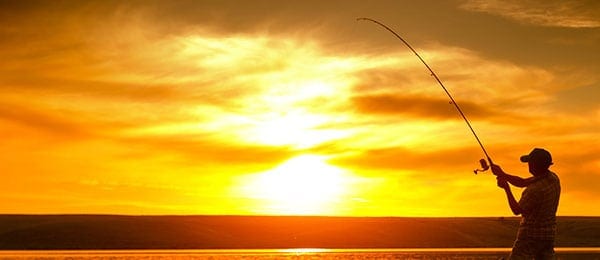 In this Article:
Cape Coral, Lee County Florida – 33914, 33904
Fishing in Florida is among the best in the world, and Cape Coral fishing is certainly no exception. In fact, fishing is particularly excellent in Southwest Florida, largely due to the variation in water types that can be found here. With a home in Cape Coral, you have quick and easy access to deep sea fishing in the Gulf of Mexico, freshwater fishing in any of the city's hundreds of miles of canals, and even a few unique "brackish" fishing opportunities in areas where freshwater and saltwater meet.
Cape Coral provides a special environment for a variety of freshwater and saltwater species. With the Caloosahatchee River to the East and the Matlacha Pass to the West, the Cape's many shorelines are often bordered by lush, protected mangrove forests. These forests provide especially hospitable environments for not only the local fish, but also for the many other species of birds and lizards who call this area home and rely on these fish for food supply. The end result is an area that is abundant in both land and aquatic wildlife, attracting fishermen and non-fishermen from all over the world.
Even if you aren't fortunate enough to own your own boat, you can still head out on the water in Cape Coral any time the mood strikes. With so many marinas in the area, you'll have no trouble renting a boat for a day or even a weekend. Those with less experience may want to sign up for a chartered fishing trip, where they can socialize with others who share their interests while learning more about fishing under the guidance of local experts. And for those with prime Cape Coral waterfront real estate, oftentimes no boat is even required as many fisherman make frequent catches right from their own private docks.
A few of the species commonly found in the waters of Cape Coral include: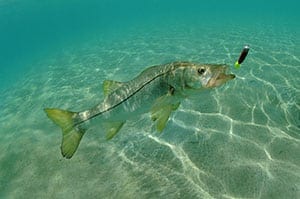 tarpon
snook
redfish
grouper
cobia
tuna
trout
mahi
shark
Because the weather stays warm and sunny year round in Florida, you'll find that the fishing is pretty great year round as well. However, some fish species do tend to be seasonal in certain areas, especially during warmer summer months, so it may be a good idea to check with a fishing guide who knows the local area. These guides often have a few tricks up their sleeves and are usually happy to share with you the best places and times to head out and get the most out of your time on the water.
It's important to understand and be aware of fishing guidelines that may be either species or area-specific. For instance, some species may be protected and fishermen must practice "catch and release" at all times. Other species, like redfish, are illegal to catch commercially but may be caught for private use. Most species will have their own set of regulations regarding how many or how often they can be caught in any given time period, so always check the local laws and whether or not any special licensure is required.
Related:
Outdoor Fun Things to Do in Cape Coral
Things to do in Southwest Florida
Cape Coral Real Estate – Learn About the Area and Search Cape Coral Homes for Sale