Island Hopping by Boat in Southwest Florida
Travelweek Magazine writes about the pristine beaches in Southwest Florida, islands such as Cayo Costa and Cabbage Key, charters, kayaking, and more. Here are a few excerpts:
"Hop on a water taxi, rent a boat, take one of the scheduled services to the outer islands. Collect shells. Visit a museum or historic site. Have a "cheeseburger in paradise" at the Cabbage Key Inn. Swim in the pristine waters surrounding tiny North Captiva Island. Relax on a deserted beach at Cayo Costa. The options are as endless".
"Cayo Costa State Park is popular with day visitors for its snorkeling and fishing opportunities. Heartier souls can enjoy the primitive overnight camping in the 12 small cabins or 18 tent campsites. No electricity. Close to nature. Beautiful. The island is accessible only by private boat or passenger ferry. The beach was named among the world's best hidden beaches".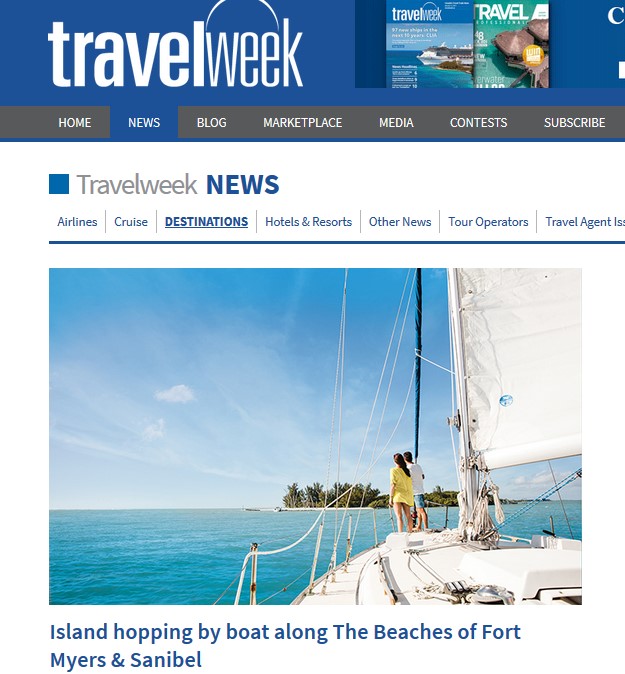 "A hidden paradise located on a unique 100-acre island reminiscent of days gone by. Built by playwright and mystery author Mary Roberts Rinehart in 1938 on a Calusa Indian shell mound 38 feet above sea level, the original inn and restaurant features the famous dollar bill bar and cheeseburgers in paradise. The restaurant walls, beams and ceilings are plastered with dollar bills, a tradition that began in 1941 when a fisherman signed and taped his last dollar to the wall. When he returned, he would have money to buy a beer."
Read the full article here.