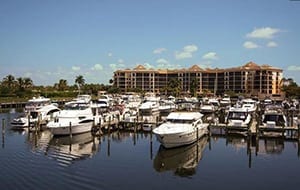 Cape Coral is well known for having some of the best holiday celebrations and events in all of the United States, and the winter holidays are no exception. With Christmas just around the corner and New Year's Eve to quickly follow, what better place to view sparkling lights and fireworks than with a front row seat directly on the water?
If you're looking to ring in 2015 with live music, fireworks, and a delicious dinner beforehand, look no further than Cape Harbour, where the new year arrives in a style unique to Florida but with a little New York City flair thrown in. Party guests at Cape Harbour can countdown with the rest of the world as a giant dazzling ball drops slowly down through the Promenade at midnight, with exciting new technological features added to the ball every year. This Cape Coral tradition is highly anticipated by Southwest Florida residents all year long, as the sparkling ball atop the Marina South condo complex makes its exciting 170-foot drop to a sea of awed party guests below.
Those who want to enjoy a nice meal before the celebrations begin should make reservations as soon as possible, recommended but not required, as spots for these events tend to disappear quite quickly. A few restaurants in the area offer both live music as well as special menus for the evening, with particular hotspots being Rumrunners, Fathoms (formerly known as The Joint), and Pignoli on the Harbour. Fathoms and Pignoli's both stay open till 1am, so those joining in the celebration can stay out late dancing and enjoying the beautiful scenery as they see fit.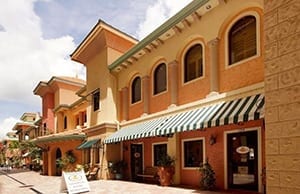 There are few celebrations quite as special as one that takes place right on the water, and Cape Harbour always goes above and beyond when it comes to New Year's Eve. During the event the marina is lit up beautifully, and guests and families can walk around admiring the many boats and yachts decorated with Christmas lights for the occasion. Party-goers can continue to enjoy fireworks and dancing until the early hours of the morning as the tone is set for an exciting year to come.
The best part about the New Year's Eve celebration at Cape Harbour? It's completely free to the public! Residents of the Cape Harbour community in Cape Coral already know how truly special this area is, and they certainly do not mind sharing their beautiful community with other visitors to the area or residents of Cape Coral on this most special of nights. Come one, come all to the 7th Annual New Year's Eve Celebration at Cape Harbour and see for yourself why a home in Cape Coral is something to celebrate every day of the year!