Ten Years From Now…
from SageRealtor Newsletter Archive: Vacation Property Investment in Southwest Florida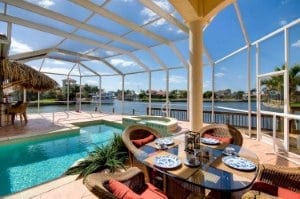 Thinking you might want your place in the Sun 10 years from now? Here's what some of our clients are doing right now to get here in beautiful Southwest Florida.. and having some fun along the way.
With an eye to the future we've worked with our clients buying homes in Cape Coral and Fort Meyers to identify properties (condo or single family home) with three key attributes:
High Opportunity for Appreciation and Resale: Properties priced below market (immediate appreciation) in high demand locations with exceptional amenities
Desirability as a Vacation Rental destination: Golfing, Beachfront, Boating, Fishing, Shops and Restaurants
Suitable for our client's vacation needs today: Clients want a property they can use as a getaway for family, friends, clients, and employees now and rent to vacationers while not in use
But how do you know what you want to have 10 years from now, and where? Chances are, you don't. Many customers start with the view that they are shopping for a condo or home that will meet their needs 5, 10, or 20 years from now… a nearly impossible task. Who knows what your preferences will be by then? Instead, think of buying now as getting in the game, so that the equity is there when you are ready.
Investment Example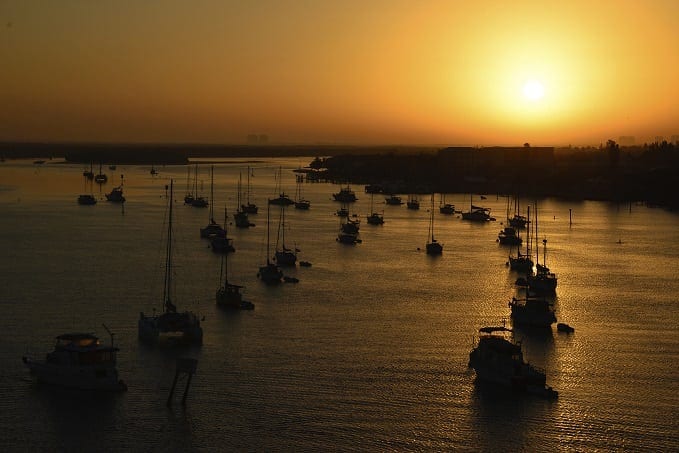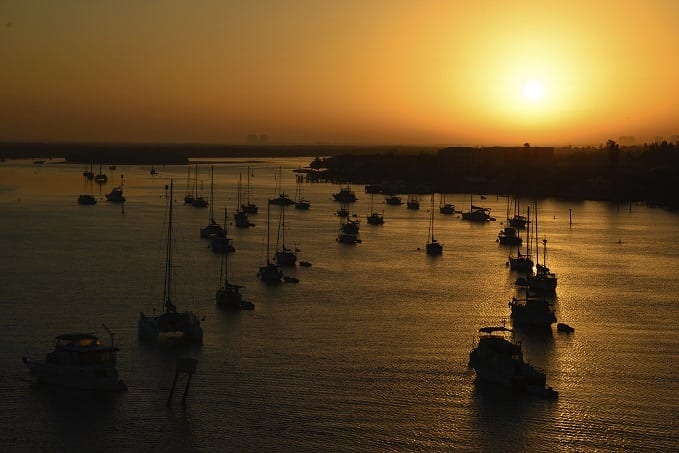 Bob and Sue buy a new golf course condo for $250,000 in 2006. Assuming an average of 10% appreciation over 10 years, the condo is worth $589,000 in 2016. To acquire the property, they made a down payment of 55,000. Their annual costs will be approximately $37,500 per year. They put it in a seasonal rental program to offset expenses, collecting revenue of about 25,000 per year. (Cash outlay of $12,500 per year). They use the condo themselves two weeks out of the year (saving lodging expense they would normally pay), a lifestyle bonus. The seasonal rentals are buying down the mortgage, while Bob and Sue gain the equity.
Bob and Sue's investment of $180,000 (55,000 plus 10 years @12,500) has netted $469,000 ($589,000 – $120,000 remaining on mortgage). Because it is an investment property, there are probably tax benefits, deducting cash investment losses against passive income (consult your accountant).
So, by getting in the game now, Bob and Sue have $469,000 ten years from now for their retirement or semi-retirement home. They might keep the one they bought in 2006 or they might switch-up or switch-over to another property based on their 2016 lifestyle.
Bob and Sue consider cash outlay during the 10 year holding period as a goodwill investment: friends, family, clients enjoy the property; equity build-up and rental income bring financial benefit. And most of all it's all about the leverage and right to appreciation: appreciation that is earned on the total purchase price of the property even though the true out-of-pocket costs are down payment and annual cash outlay.
Getting Started in a Vacation Property Investment
Sound interesting? Given the above scenario, you can get started now with a fabulous SouthWest Florida property priced between $160,000 and $250,000. Search Local MLS properties on our web site to see examples.
European customers rent during the summer months, and snowbirds flock here in the winter and spring, so our occupancy is greater than 75%. With Florida being a major destination for retiring boomers we believe that over time supply and demand will continue to fuel price increases and appreciation of value in high demand properties.
If you or someone you know is looking for a place in the sun, let's talk… you might be able to get here quicker than you think! Hope everyone is enjoying summer relaxation and recreation. As always we invite you to write or call if you have questions, suggestions, or if we can help in any way!
Best regards, David and Brenda
Disclaimer: This is an illustration only. Bob and Sue are not their real names. Please consult your accountant for individual investment planning.