Part 1
Lifetyle. Lifestyle. Lifestyle. For us it was all about boating. Prior to moving here, we lived in the Twin Cities area of Minnesota. We loved boating on the St. Croix River (our boat was slipped at Afton Marina). But we could really only use the boat 3 to 4 months out of the year. It was an expensive hobby between the haul-outs and put-ins, shrink-wrapping in the winter, winterizing… and all those things that a cold climate requires of boaters.
Life is short. With Dave nearing his 50th birthday, we talked a lot about where we wanted to be in the future, physically and mentally. Answer: Not Minnesota. Must be entrepreneurial and in real estate.
We also looked around at family and friends who always said they'd move after they retired, but somehow never got around to it (too old, too tired, not enough money, got sick, spouse died… the stuff of life as we get older). So we decided not to wait until retirement to do what we really wanted to do. Why not now, we thought… and in no time, a plan was in motion.
With the entire United States to choose from we zeroed in on the eastern states and did tons of research: property values, economies, demographics, waterways, quality of life. Brenda was thinking Florida; Dave thought that was waaaaaaay too hot and was thinking Tennessee, along the Tom Bigby waterway. With no itinerary in mind, we flew to Memphis, rented a car, started to explore. First Tennessee and then the entire Gulf Coast of Florida, from the panhandle's Perdido Key to Naples and Marco Island.
We found the areas of Tennessee that we explored to be too remote; it was beautiful but being very social people, we wanted to be somewhere with more of a metropolitan flavor. And it was colder than we thought it would be. (We did this driving trek in November.)
We spent a lot of time along the Panhandle. With everyone talking about Destin and Perdido Key, we had to see what it was all about. That is beautiful too, but again cold… really cold. The wind coming of the Gulf of Mexico had us bundled up with the heat on in our hotel room wishing for a warm fire. We quickly figured out the Panhandle is a more of a summer destination, not a winter one. And it was not quite the boaters' paradise that we had in our mind's eye… so we kept driving.
Part 2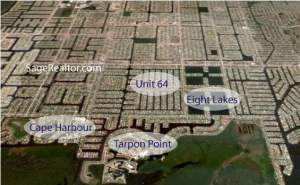 A waterfront paradise… with lots of variety in waterfront property types and beaches.
Continuing along the Gulf of Mexico along Florida's west coast, we explored Port Charlotte, Punta Gorda, Cape Coral, Fort Myers, and Naples areas. The area felt right to us. With all the canal systems, the Caloosahatchee River, Charlotte Harbor, and of course the Gulf of Mexico… this we decided was a waterfront paradise with lots of variety in boating and beaches.
And while the other areas were too cold for us, we were expecting SouthWest Florida was going to be too hot. It wasn't. Quite pleasant in fact… about 70 degrees on a typical November day and cool at night. Nice.
All of these communities are along the InterCoastal Waterway, another big plus for us. Talking with other boaters and doing more research, we soon confirmed the cruising options were endless.
We still hand the Panhandle in the back of our minds, but on closer inspection, the boating options were limited there. To get to the southern part of Florida from, say, Destin, it was a tricky trek to Cedar Key, then an overnight, and then south to Tampa and beyond.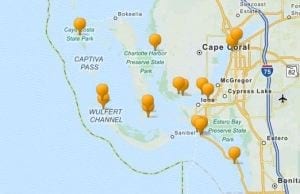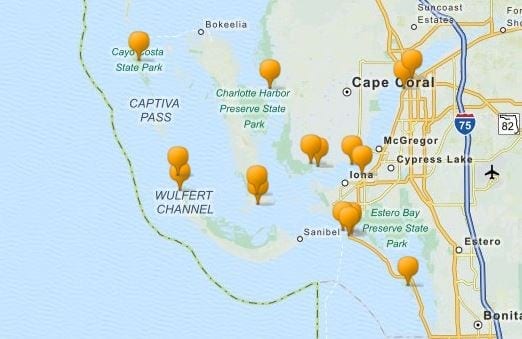 By contrast, with the home base of Southwest Florida (and in particular for us, Cape Coral), the boating offers a lot more flexibility. Day trips to Sanibel and Captiva, Fort Myers, Boca Grande… all easy to do. Extended trips (in a day or more if you take your time) to Sarasota, Naples, Venice, The Keys, and even the Bahamas.
To our delight, Cape Coral was among the most affordable areas we researched in Florida. They said it was paradise, and we agreed.
Update: It's been nearly 15 years that we have lived in our Cape Coral home on a Direct Access canal. Much has happened as we've enjoyed watching the city blossom. The Westin at Tarpon Point, Downtown Cape Coral as "foodie" heaven, live music venues, great parks… it's still paradise!