What's Your Southwest Florida Property Value?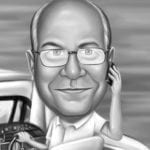 Ask the Sage! The Southwest Florida real estate market is always changing, and what was true 6 months ago is not true today. We are constantly evaluating the market changes, so we get a valuation estimate back to you fast.
We are a small, highly energized and engaged team and are selective about the volume and location of our listings. We do this so that our clients receive personalized, focused service. Contrast this with using a "big box" brand franchise, where your listing is just another number among hundreds of other listings.
To get a real number of what your home will sell for in today's market, complete our custom home valuation report below. Fill in as much information as you can – but don't worry if some fields are blank. All we really need to get started is your full name and the property address.
There is no obligation whatsoever. We know we need to earn your business. We do that by providing you with up-to-date facts and market data, and details on how we'll get your home noticed.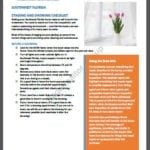 Get our 5 page Staging checklist as a great tool to help you get your home ready to sell.
We have purchased, sold and purchased again from Dave and Brenda. Always treated us with care and respect. Worked hard to achieve pricing we were offering or asking. Great communication skills. Helped to keep us focused and on track to achieve the goal we had set. Have recommended to several friends who share the same experiences as we have. Highly recommend both Dave and Brenda to purchase or sell.
Home Valuation Form for Southwest Florida

Sorry we are experiencing system issues. Please try again.