Cape Coral Canal Homes Cruise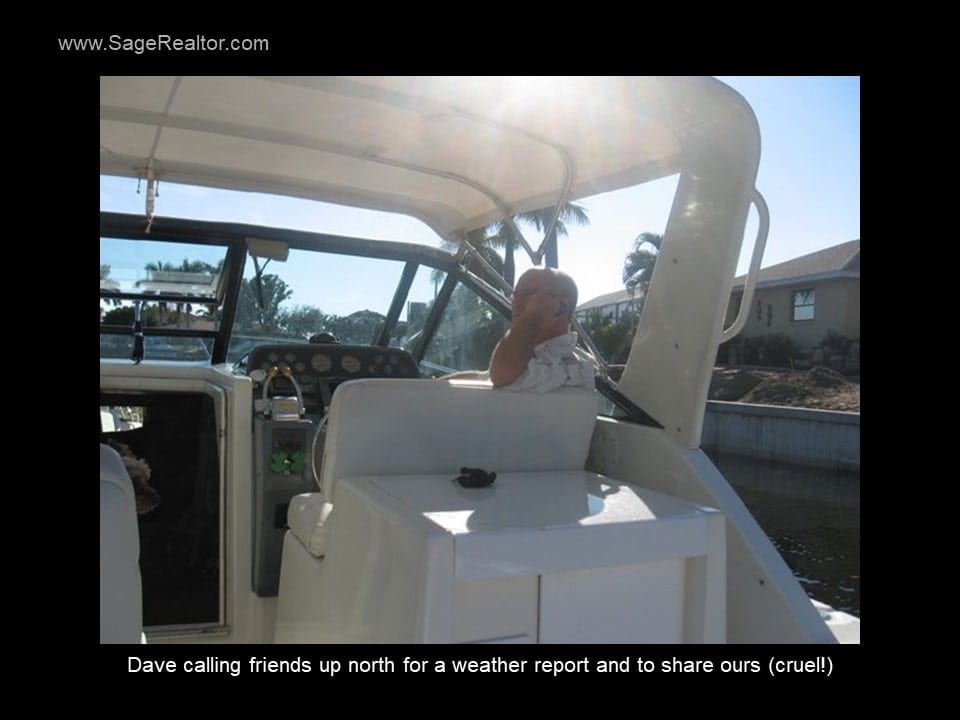 Waterfront Homes in Southwest Cape Coral
A few days before Christmas a couple of years ago, Dave and Brenda took their favorite Cape Coral canal homes cruise up to Fathoms (previously known as The Joint) at Cape Harbour – a Cape Coral yachting community that also has restaurants and shops. It was a beautiful day with a temp of about 75 degrees.
Many people ask what the waterfront living is like in Cape Coral, so on this trip we took photos of Cape Coral canal homes along the way to create a "virtual tour" of our canal system in south Southwest Cape Coral (also known as Unit 64). View this slide show to get a flavor of living the waterfront lifestyle in beautiful Cape Coral Florida and what Cape Coral Real Estate has to offer.
In Cape Coral, it's all about the backyard!
Related Southwest Florida Topics: