Cape Coral Property in the Northwest Quadrant
First, what region of Cape Coral are we talking about? Cape Coral is divided into four quadrants: the southeast, the southwest, the northwest, and northeast. The northwest region is described as being north of Embers Parkway, west of Santa Barbara Blvd, and south of Burnt Store Marina in Punta Gorda. Many home sites in the NW Cape are Direct Sailboat Access or Gulf Access (one or more fixed bridge) to the Gulf of Mexico and great fishing spots in Matlacha Pass and Pine Island Sound.
Until recently, the NW Cape was considered too barren to garner much attention. That has changed dramatically and is coming to a pivot point where savvy homeowners and investors are buying NW Cape property. Some are purchasing vacant land as an investment. Some are purchasing vacant land with the plan to build a new home on the parcel in the future. Others are purchasing existing homes (at this juncture nearly all of the NW Cape is made up of either single family homes or light commercial such as retail or warehouses – with very limited multifamily properties or condominiums).
Related: A Fresh Look at Northwest Cape Coral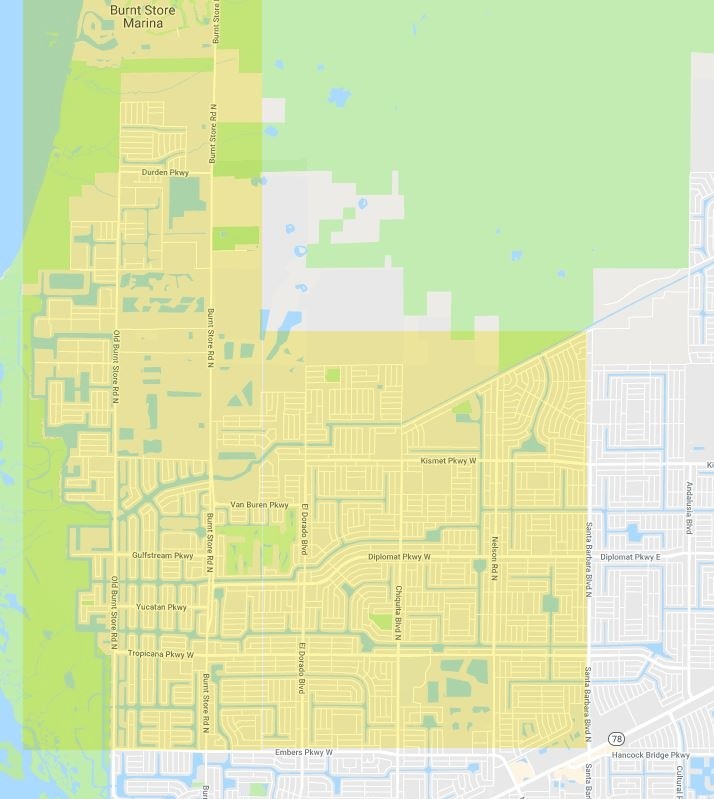 Northwest Cape Coral Single Family Homes

Sorry we are experiencing system issues. Please try again.