Southwest Florida Weather – A Tropical Oasis
Southwest Florida weather is a subtropical climate; it is what many call paradise. The most popular time of year is October through May, when there are warm days and cool nights. Here is the weather for today:
The average annual rainfall is just over 52 inches with June to September being the rainy season. During the rainy season, an afternoon shower rolls in, rains for about an hour, and then a wonderful evening follows. Southwest Florida weather winter months are the dry season, during which we sometimes go for weeks without a drop of rain. Summer weather is humid but temperatures rarely go above 90.
Some people think of all Florida weather being the same, but there are definite differences. For example, on this comparison chart, notice how much cooler Destin is in the winter months, compared to the Cape Coral-Fort Myers area.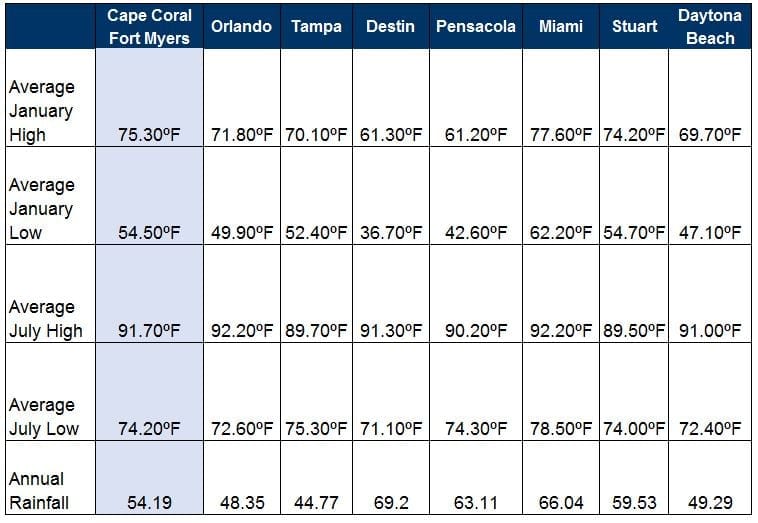 Learn more about Cape Coral real estate, Fort Myers real estate and other Southwest Florida real estate.