Getting your Southwest Florida Home Ready to Sell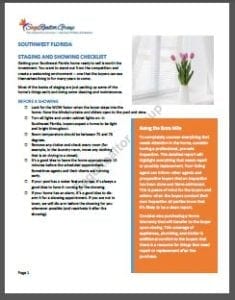 Getting your Southwest Florida home ready to sell is worth the investment and is usually just putting in some elbow grease. You want to stand out from the competition and create a welcoming environment — one that the buyers can see themselves living in for many years to come.
Most of the basics of staging are just packing up some of the home's things early and doing some cleaning and maintenance.
Our 5 page Staging checklist as a great tool to help you get your home ready to sell. It covers everything from changing light bulbs to, literally, the kitchen sink.
Over the past eight years Brenda and Dave have helped us buy and/or sell three properties. We value their honesty, knowledge and wonderful sense of humor. It is nice to know that real estate can be fun.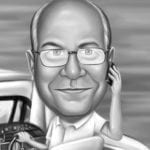 Wondering what your Southwest Florida home is worth? Ask the Sage! Click here to fill out our home valuation form and we'll get back to you with details.
We have purchased, sold and purchased again from Dave and Brenda. Always treated us with care and respect. Worked hard to achieve pricing we were offering or asking. Great communication skills. Helped to keep us focused and on track to achieve the goal we had set. Have recommended to several friends who share the same experiences as we have. Highly recommend both Dave and Brenda to purchase or sell.