Myriad Luxury RV Lots For Sale in Cape Coral
From the Cape Coral Breeze
With bulldozers and front-end loaders, the developers of Myriad Luxury Motorcoach Resort are reshaping the 90-acre lake at the corner of Burnt Store Road and Durden Parkway, a mile and a half south of Burnt Store Marina.
Waterfront lots, designed to accommodate minimum 30-feet and maximum 42-foot RVs, will average 57-feet wide and 110-feet deep or about 6,300 square feet. Some will be as large as 11,000 square feet, while some non-waterfront lots will be smaller, according to project principal Marie Duginski, who is head of marketing for the Peachtree Group, co-developers of the project.
The Myriad development is unique – a hybrid of commercial and residential zoning. Although individuals will own the properties, they will not be able to live on them for more than 180 days a year.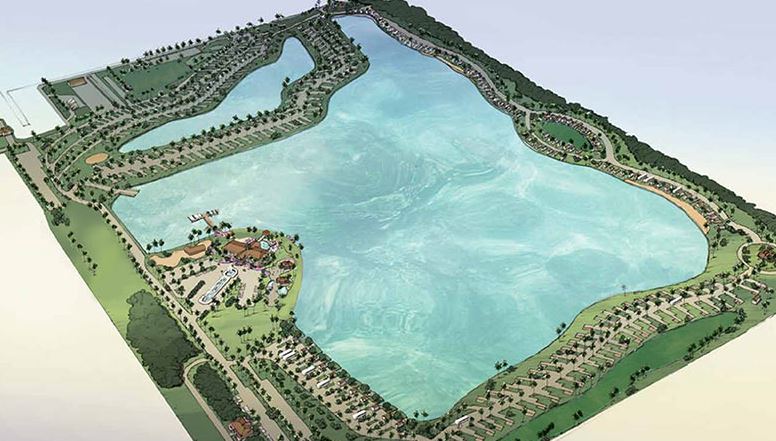 "That ensures that there is turnover; and it prevents people from buying a small lot and living there indefinitely," said Mike Struve, planning team coordinator for the Cape Coral Planning Division
Myriad has already begun taking lot reservations for sales. Prices range from $155,000 to $240,000. There also is a monthly fee of about $300. Owners will have the option of putting their property in a rental pool to be managed by the resort's property management team. Initial rental rates for lakefront property from December through April will start at $140 a day.
The lake is the centerpiece of the resort. Owners will be able to build docks and use electric-motor boats. They also will be encouraged to add 600-square-foot villas to use as guest quarters and space for entertainment. The lake is also great for fishing, kayaking and paddle boarding.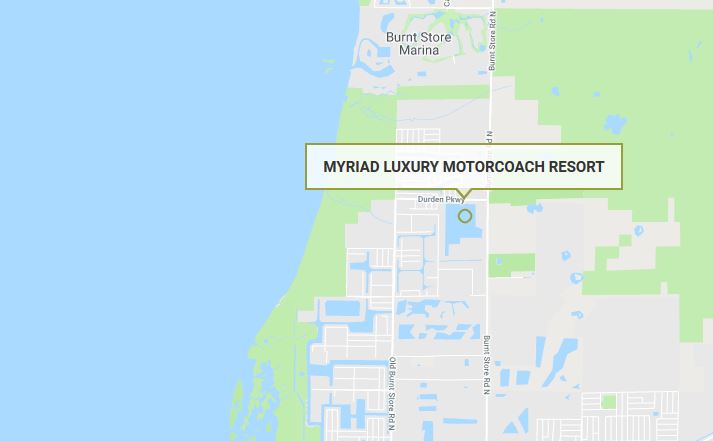 Resort amenities will include a fitness center, catering kitchen, open air bar, dining lounge, gaming room, covered patios, boathouse with docks, pickleball, bocce ball and tennis courts. There also will be a pool and pool house.