City of Punta Gorda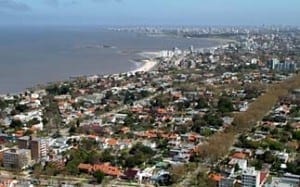 Located on a lush peninsula jutting out into Charlotte Harbor, Punta Gorda, Spanish for "Fat Point", is aptly named. The Harbor itself is part of the second largest estuary in the state, fed by the basins of the Peace, Myakka, and Caloosahatchee Rivers (almost 4,500 square miles).
In southwest Florida, the barrier islands and coastal waters are supplied with freshwater primarily from these three rivers. The Charlotte Harbor estuary and contiguous coastal waters serve as a home, feeding ground and/or nursery area for more than 270 species of resident, migrant, and commercial fishes of the Gulf of Mexico. Manatees, sea turtles, pelicans, eagles, egrets and dolphins are also found in the estuary and its watershed.
The city is bounded by the Harbor on one side and by rural land on the other. That rural land is home to large tracts of citrus groves, cattle ranches and swampland. Punta Gorda is a rich mix of cultures and age groups, as families, retirees and winter residents share neighborhoods.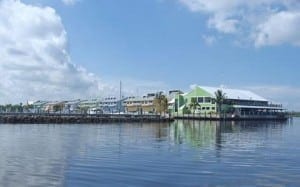 The downtown offers a very unique display of its historical past with painted murals on many of the buildings, as well as a magnificent exhibit of 30 pieces of sculpture to entice your interest. As you stroll along the Peace River waterfront, there are many examples of classic Southwest Florida architecture clustered along its brick-paved streets. Spending the day at Fishermen's Village, a waterfront open-air arcade of boutiques and restaurants, is a favorite of the locals and visitors alike.
This City of 17,168 is in the midst of a major community revitalization and beautification efforts. With historic preservation as a priority, Punta Gorda has secured State Historic District status.
Search the local Punta Gorda Real Estate MLS property listings by subdivision, such as Cape Harbour, Burnt Store Marina, Gateway, Grandeeza, and many many more using the Advanced Search feature. [Search Area Listings now...]
Addtional Resources
Punta Gorda Chamber of Commerce