SageRealtor Group
Southwest FL Realtors With Your Best Interests in Mind
Our business is all about you. Our policy is no pressure, ever. The time to buy or sell is when it's right for you. The number one comment our clients make is how patient we are, and how they never felt we were rushing them along.
But of course you need to know who we are and who you are dealing with. Simply put, as your Southwest Florida Realtors our objective is to cultivate customers for life through a trusting and valued relationship.
As a husband and wife team, we have consistently produced in the multi-millions in sales, year over year (even in the down market). We serve Southwest Florida real estate buyers and sellers in our geographic region, which includes the primary cities of Cape Coral, Fort Myers, Fort Myers Beach, Bonita, Naples, Sanibel and nearby communities.
We are originally from the midwest – primarily the St. Paul, Minneapolis areas of Minnesota – and have kept our midwest work ethic intact. Avid boaters, we moved here permanently in the early 2000′s and have never looked back. Entrepreneurs for many years, we have owned businesses and worked in real estate, sales and marketing, education, and technology. We evaluate ourselves on:
A stong work-ethic and delivering full-time customer service
Business acumen
Market knowledge, analysis, and negotiation skills
Professional integrity and candid honesty
Excellent verbal and written communication skills
Excellent follow-up—we keep you informed
Aggressive marketing and extensive use of technology
Client input and feedback on our performance
We Know the Market
We live and work here in Southwest Floria full time, and we have personally invested in the Southwest Florida real estate market, so you know "we put our money where our mouth is."
You will also find more information about us, about the Southwest Florida real estate market here, and buying and selling, and about the Southwest Florida lifestyle on our web log: SouthWest Florida Real Estate. The web log is updated frequently with news you can use. We hope you will take a moment to learn about our service for buyers and our services for sellers. We're ready to get to work for you.
Post-Contract and Post-Closing Services That Go Beyond the Norm
We work with many buyers that are going to be, or are, part-time residents and are often not here for inspections or closing. A big part of our job in serving you is to facilitate all aspects of the purchase process through closing and beyond. What to expect from the title company and closing process, how to get electric hooked up, walk-throughs, assisting with deliveries (yep, when you ship your BMW 650 we'll be here to make sure it arrived safe and sound – tough duty, but hey), navigating the local Gulf of Mexico waters, choosing a boat that's right for you and your property, local contractors we trust for virtually any type or work, landscapers, pools services,  introductions to neighbors and likely soon to be friends…. We don't stop once the deal is done. We're just getting started.
Please feel free to contact us any time via phone (800-789-6618) or email to start a dialogue about what you're looking for, get answers to your questions, and find out if we are the right agents for you.
Thanks for visiting our site. Explore… Dream… Discover! We look forward to the opportunity to serve you.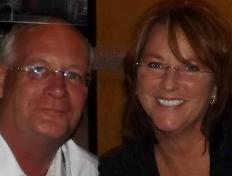 SageRealtor Group. your resource for a wise move
Dave Sage & Brenda Boss (Sage)
SageRealtor Group Team Leaders
Members
National Association of Realtors®
Florida Gulf Coast Realtor Association
Bonita- Estero Realtor Association