Welcome to Paradise!
With beautiful Gulf of Mexico sugar-sand beaches, endless boating options, affordable waterfront property, world-class fishing, golf galore, parks, arts and entertainment, and so much more, what's not to love about Southwest Florida?  And if you dream of having your boat in your backyard, this is the place to be. Our Southwest Florida real estate region includes Cape Coral, Fort Myers, Fort Myers Beach, Bonita, Sanibel and Captiva, Naples and surrounding areas. Read more…
Powerful Search Tools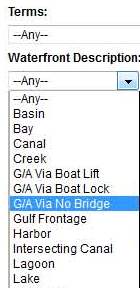 Search like a Realtor: get up-to-the-minute MLS property listings for Cape Coral real estate, Fort Myers real estate, Fort Myers Beach homes and condos, Naples properties, Sanibel and Bonita homes and condos, and surrounding areas. This is your one-stop shopping place for single family homes, condos/apartments, vacant land, and multifamily real estate.
Our unique advanced search engine let's you pinpoint Gulf Access properties for sale, homes with pools, new construction, and more. Search Southwest Florida real estate listings…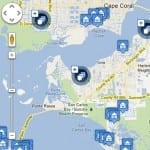 New! Our easy to use Google map search tool let's you visually browse listings by area and zero in on Southwest Florida real estate.
Property Tax FAQs for Snowbirds and International Buyers
A common misconception that many in Canada, Europe, and the UK have is that Florida charges Canadians or British more in property tax than United States citizens pay. We've had several calls quoting rumors that Canadians and Brits "get raked over the coals on property taxes." Not true! Learn more about snowbird and international buyers.
Wondering About the Weather?

Southwest Florida has perhaps the best overall annual climate in the sunshine state. The most popular time of year is October through May, when there are warm days and cool nights. The average annual rainfall is just over 52 inches with June to September being the rainy season. During the rainy season, an afternoon shower rolls in, rains for about an hour, and then a wonderful evening follows.
View our Cape Coral-Fort Myers weather chart comparing climate here in the Southwest to other areas of Florida.
Luxury Home Showcase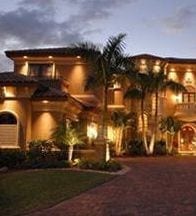 On Gulf of Mexico beaches, in golf course communities, along the Caloosahatchee river, on saltwater canals, in yachting communities… it's no surprise there are luxury properties throughout Southwest FL.  If you are shopping for an estate home, view a gallery of luxury Southwest Florida home listings here to get started (or browse just for fun!).
Getting Here
Southwest FL International Airport (RSW) in Fort Myers has direct flights from Toronto, Munich, Minneapolis, Milwaukee, New York City, Memphis, Dusseldorf, Indianapolis, Washington DC, St. Louis, Cinncinati, Boston, Chicago, and more cities in North America and Europe. Alternatively, the airports in Miami and Tampa are just a 2 hour drive.
No Pressure Ever.
That's Who We Are. We're here to serve you, and the right time to buy or sell is when it's right for you, whether that's a week, a month, or a year from now. SageRealtor Group is a team of professional, full-time, full-service real estate agents, serving buyers and sellers of residential and investment properties. Learn About SageRealtor Group…
Property Buyer Shopping FAQs
If you are starting to shop for a home, condo, or investment property in Southwest Florida, SageRealtor Group is your resource for a wise move. Our job is to help you find the ideal property, one that meets your objectives for location, price, features, cost of ownership, and similar requirements that you have. Read FAQs now…
Featured Articles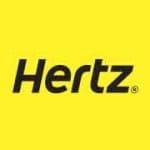 Hertz has announced they are relocating their World Headquarters to Estero-Fort Myers. We welcome Hertz employees with open arms – you will find this a friendly place and will love the sunshine lifestyle year 'round: boating, fishing, golfing, beaching, and so much more. Read more about the Hertz move to Lee County here.
Westin Resort now in Cape Coral: "Starwood Hotels & Resorts Worldwide, Inc. opened its Westin brand in Southwest Florida, in the prestigious waterfront community in Southwest Cape Coral." Read more or book your trip here.
CNN – Money Magazine Ranks Cape Coral real estate the Number 2 Spot in the Nation and touts Cape Coral as a water wonderland. Read more…
Interested in the beach life? Check out our article on Fort Myers Beach real estate and lifestyle. Or view our article on the beaches, lifestyle, and properties of Sanibel and Captiva Islands real estate – all are luxurious yet casual resort destinations in Southwest Florida.
Golfers enjoy the best of both worlds in Southwest Florida: world-class golfing close to the Gulf of Mexico beaches and boating. Read more…
Buy Now, Retire Later
These days, many 40-year-olds are already thinking about how and where they want to live when they retire according to Business Week, Money Magazine and other investment journals. And so while not ready to retire yet, many of our clients are making the wise move to buy now while prices and interest rates are low.  They enjoy a vacation retreat and investment vehicle now, and are set for retiring to their vacation property later. Our newsletter issue Ten Years from Now illustrates how the math works, even for those financing a portion of the purchase. And many of our clients put their vacation home in a rental program to cover carrying costs (minimally). This post on our Southwest Florida real estate blog is an overview for buyers thinking about renting their future vacation home.
Quick Read on Waterfront and Golf Homes and Condos
Many people looking to purchase real estate in Southwest Florida are interested in waterfront homes and condos or golf course homes and condos. Here's a quick overview of the area's waterfront and golf options.
Cape Coral's waterfront homes and condos are primarily on saltwater canal systems or bays that lead to the Gulf of Mexico. There is also Cape Coral real estate – homes and condos – on freshwater canal systems and lakes. Additionally, there are many beautiful single family homes with pools as well as condominiums with community pools available for those looking to purchase Cape Coral property for a relocation, retirement, investment, or a vacation home.
Fort Myers also has homes and condos on saltwater canals for boaters wanting to head to the Gulf. The downtown area of Fort Myers, called the River District, flows along the Caloosahatchee River where you'll find high rise condos, historic homes, and newly built townhomes in the First Street neighborhood.
Fort Myers Beach real estate on Estero Island consists primarily of condos, hotels, and some single family homes directly on the Gulf of Mexico's beautiful white sand beaches. On the back side (called the back bay) of Fort Myers Beach, you'll find both contemporary new properties and charming "old Florida" style homes and condos, some on saltwater canals with boat dockage.
Bonita Beach,Sanibel, Naples beaches boast luxury homes and condos along Gulf of Mexico. The back bays and channels of Naples and Sanibel are where you'll find executive homes and condos with boat access.Golf course homes and condos are throughout the cities of Cape Coral, Fort Myers, Bonita, Naples and Sanibel, with the majority being in the Fort Myers and Naples areas.
Golf courses are private, semi-private, or public and there are different types of memberships, most commonly either bundled or equity as covered in our section "Southwest Florida Golf Community Types."